The Croods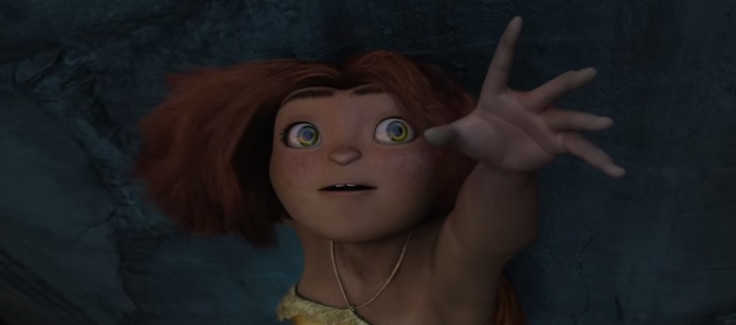 Firstly, The Croods is worth seeing for the visuals it offers alone. You would think that a film about prehistoric times would be dreary and drab but that image couldn't be further from the world the audience's eyes are treated with in this Dreamworks animation.
But if you need a little more convincing, read on. The Croods are a family of cavemen, who are controlled day and night by their worrying father and leader of the group, Grug. Grug (voiced by Nicolas Cage) believes that the family's sole purpose in life is to hunt during the day and hide in their cave at night, avoiding all possible danger in order for them to "survive".
Tired of her father's bossy ways, curious Eep (Emma Stone) yearns for adventure and sneaks off every evening to get her last taste of daylight behind her father's back. When one of her nightly excursions goes horribly wrong, the Croods' cave is destroyed and they realise they will have to travel far and wide to find a new home.
But they could never have expected the unfamiliar, fantastical world they discover when they venture a little further out of their comfort zone – perhaps finding out a little bit about themselves along the way too.
Watch this if you enjoyed: Megamind, Despicable Me, Mr. Peabody & Sherman, The Lego Movie, How To Train Your Dragon
Available on Netflix US.
Mean Girls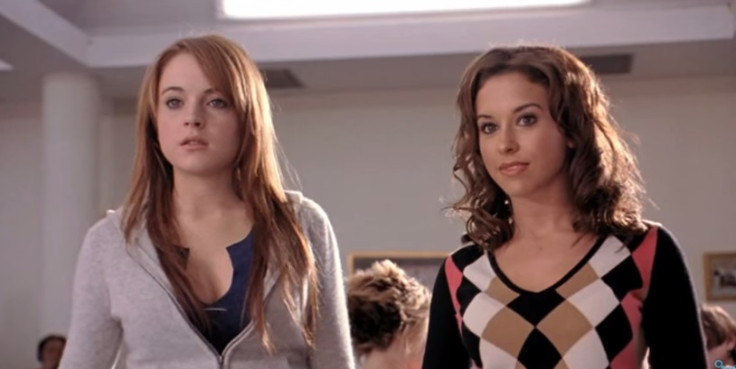 It's hard to imagine that there's anyone that hasn't seen Mean Girls but if you are one of those rare people then watching it on Netflix this weekend is a must!
Largely based on the book Queen Bees And Wannabes by Rosalind Wiseman, but interpreted for screen by comedy-genius Tina Fey (30 Rock, Date Night), it follows Cady Heron (Lindsay Lohan) as she leaves her perfect life in Africa behind to move to America with her parents, where she learns that the really deadly packs reside in school corridors rather than the plains of her home country.
Despite the title suggesting that this is unequivocally a chick flick, there isn't a woman or man out there that can't relate to at least one aspect of Cady's trials and tribulations when it comes to surviving high-school, from relationships and bullying to merely struggling to be one of the popular students. This film covers all of the typical stereotypes and it certainly makes for one funny movie.
Watch this if you enjoyed: Easy A, Clueless, Legally Blonde, Pitch Perfect, Bridesmaids, She's The Man
Available on Netflix US.
Léon: The Professional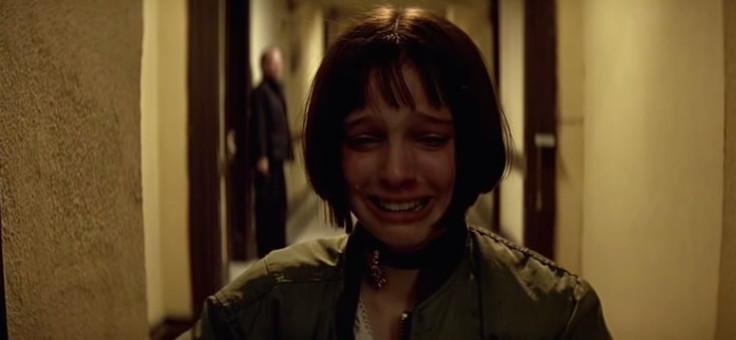 Before Liam Neeson was frequently put out by rescuing fictional family members that kept on getting kidnapped, Taken director, Luc Besson created Léon: The Professional, a movie about a mysterious assassin who takes in a little girl after her family is murdered in his apartment building.
Angered by the corrupt DEA agent that killed her father and brother, young Mathilda (Natalie Portman) urges Léon to teach her his skills so that she can take revenge on those who made her an orphan. As the pair bond over his teachings, Mathilda soon becomes a protégée figure for her tutor and the duo form a mutual fondness for one another.
While the film is unquestionably violent and dark due to its subject matter, the relationship between Léon and Mathilda is endearing to watch as it becomes evident not just how much the young girl needs the assassin but how he needs her in return. The 12-year-old's raw emotion counteracts Léon's closed-off nature so well and often presents the audiences with some surprisingly funny and sweet moments.
Watch this if you enjoyed: Taken, V For Vendetta, Pulp Fiction, La Femme Nikita, Lucy
Available on Netflix US.
That '70s Show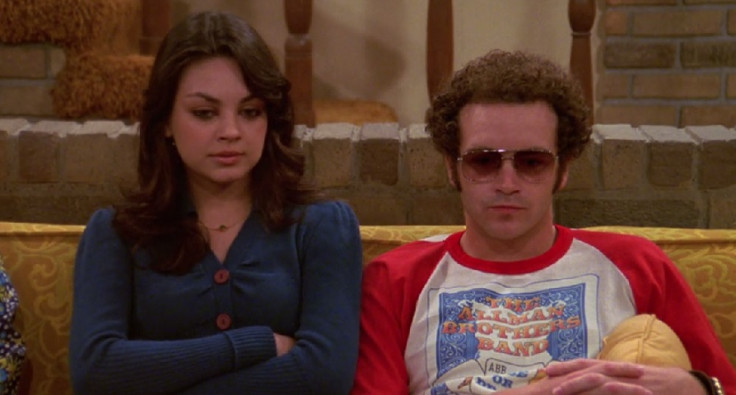 Everybody knows that sitcoms are some of the easiest shows to watch, so if you're looking for some serious downtime, the eight seasons of That '70s Show available on Netflix should tide you over for a good few days straight.
The programme centres around a group of high-school friends in the 1970s whose main problems include their turbulent love lives, relationships with their parents and just growing up in general. It stars a plethora of recognisable faces such as Spiderman 3's Topher Grace, Mila Kunis, Ashton Kutcher and Orange Is The New Black actress Laura Prepon.
It has a real Friends/Will & Grace vibe about it thanks to its humour and character style but the unique setting of a past era is definitely something that sets it apart from the rest and often sets up many of the gags throughout the show.
Because it's such a great ensemble cast, there's bound to be at least one character you find hilarious – but chances are you'll be laughing along to all of their different personalities and styles of telling jokes.
Watch this if you enjoyed: Malcolm In The Middle, The Fresh Prince Of Bel Air, Friends, Undeclared, How I Met Your Mother, Scrubs
Available on both Netflix UK and US.
The Sixth Sense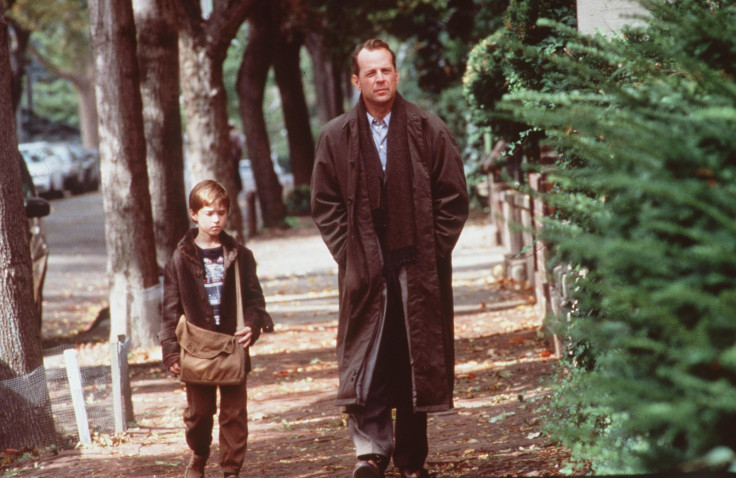 Bruce Willis stars in M Night Shyamalan's supernatural drama, The Sixth Sense as Dr Malcolm Crowe, a child psychologist, who reluctantly returns to the field after a violent incident with one of his past patients leaves him questioning his skills.
The case he is assigned to is that of nine-year-old Cole Sear, an isolated little boy who claims he is plagued by visions of dead people, walking around as if they were still living. At first, Malcolm doesn't believe that what Cole is saying can be true but as he gets to know the boy, he realises he may be telling the truth.
The Sixth Sense is one of those unique films that perfects the balance of two totally different tones throughout its 107 minutes. Initially branded as a horror film when it was first released in 1999, it is seen as more of a thriller nowadays. However, just because it's not all shock and gore doesn't mean it doesn't have its creepy moments – complete with eerie corridor shots and jumpy soundtrack swells.
It's also terribly emotional and makes you feel for every character introduced on screen as they all battle their own personal demons.
Its hauntingly sad quality is explored through many aspects of the storyline from terrified Cole's inability to deal with his visions to Malcolm's crippling self-doubt due to past patient failures and his problems within his marriage.
Watch this if you enjoyed: Unbreakable, The Others, Signs, A Beautiful Mind, The Village, The Awakening
Available on both Netflix UK and US.