Top 3 Netflix recommendations of the week: The Babadook, Brooklyn Nine Nine and White Bird In A Blizzard
The Babadook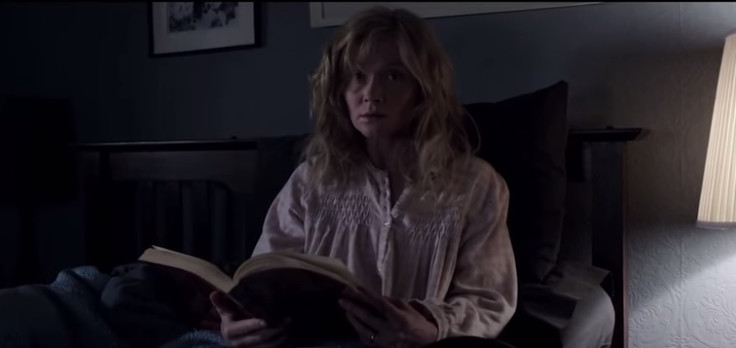 Last year's Babadook was a shot at a more sophisticated type of horror film than the typical found-footage, shaky-cam offerings that have swamped the genre in recent years.
The film focusses on single mother Amelia, who is struggling to care for her troubled son Sam after the violent death of her husband. Sam starts obsessing over a shadowy monster that appears to be plaguing him. As her son's behaviour spins further out of control, Amelia is gradually forced to accept the eponymous apparition may not be a figment of his imagination.
The Babadook is director Jennifer Kent's first feature length film. There are shades of Stephen King's short story The Bogeyman here (dark closets, black overcoats etc), but its ultimate homage is to The Shinning. The final sequence seems to recast Sam and Amelia as Wendy and Danny Torrance, desperate and on the run.
Watch this if you enjoyed: Oculus, Rosemary's Baby, Lovely Molly, The Monitor, Insidious.
Available on Netflix US.
Brooklyn Nine Nine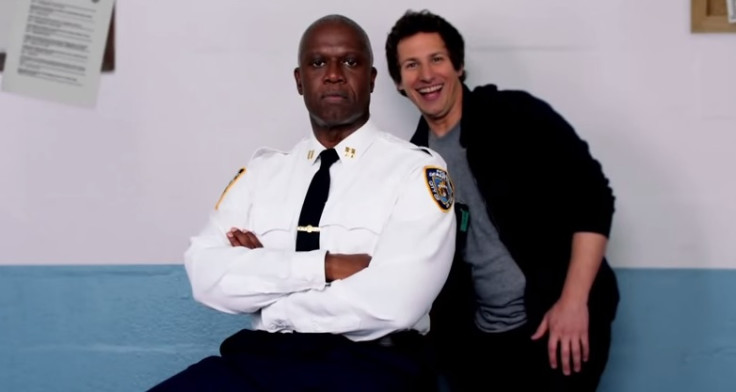 When a serious Captain is put in charge of his Brooklyn precinct, a juvenile yet talented detective has to learn to tone down his jokes and step up his professionalism if he's going to continue working smoothly under his new boss and his colleagues.
Bringing together a host of recognisable faces in comedy, Brooklyn Nine Nine stars Saturday Night Live's Andy Samberg, White Chicks' Terry Crews and Role Models' Joe Lo Truglio. This ensemble drop a steady steam of hilarious one-liners - by episode 10 you'll find it almost impossible to point out which character is your favourite.
If you're someone who likes a good Netflix binge, then you'll also be pleased to know that each episode is around 21 minutes long - meaning can easily watch half a dozen episodes without having to feel too guilty about it!
It's silly, loud and over the top but if you're a fan of most US comedy sitcoms, then you're bound to love Brooklyn Nine Nine.
Watch this if you enjoyed: Community, Scrubs, Parks And Recreation, The Office, New Girl, It's Always Sunny In Philadelphia.
Available on Netflix UK.
White Bird In A Blizzard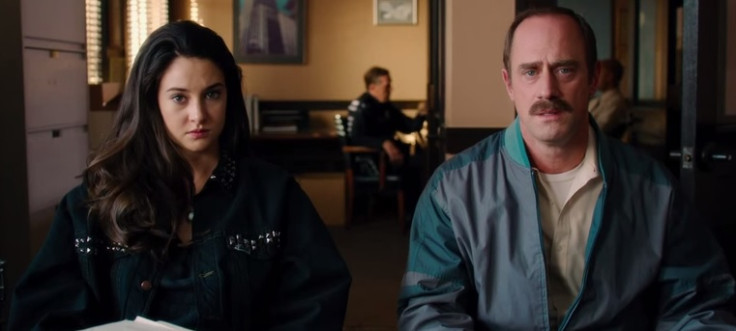 In the late 1980s and as she's on the brink of adulthood, a teenager's life is turned upside down when her controlling mother suddenly disappears.
Shailene Woodley (Divergent) plays Kat, who first believes the turn of events is the best thing that has ever happened to her. But as the years go on and the circumstances of the vanishing are never discovered, she struggles to come to terms with her new-found freedom and independence.
This little indie gem, that was first broadcast at the Sundance Film Festival (alongside previously mentioned The Babadook) is quite an unusual film and one you might not be drawn to straight away. But its emotion, style and surprising twists will leave you glad you watched it.
Impressive performances are shown from every cast member in the piece including Gabourey Sibide of Precious and American Horror Story's Angela Bassett. Woodley's portrayal of Kat shows astonishing depth, but it's Eva Green in her role as mother, Eve Connors who steals the show.
The actress delivers a performance as delicately haunting as it is extreme, making audiences not only dislike her but also understand and feel pity towards her after she married young and got stuck in a life she didn't particularly want for herself.
It may sound heavy but White Bird In A Blizzard is far from a straight drama. It exhibits elements of thriller, comedy and simply a coming-of-age story that everyone will appreciate.
Watch this if you enjoyed: The Fault In Our Stars, Precious, The Descendants, Men, Women And Children, Mysterious Skin.
Available on Netflix US.
© Copyright IBTimes 2023. All rights reserved.