Top 5 Netflix recommendations of the week including Freaks And Geeks, Seven and Bloodline
Freaks And Geeks

Do not be put off by its dated appearance – you will soon realise Freaks And Geeks is well worth the slightly grainy picture once you start watching it.
Before The Office and Bridesmaids, Paul Feig directed this sitcom about the trials and tribulations of teenager Lindsay (Linda Cardellini) and her younger brother Sam as they attend the same high school during the early 1980s along with their different sets of friends.
Almost every actor you see in the show went on to have success careers in film and television and names you will certainly recognise include James Franco, Seth Rogen, Jason Segel and Busy Philipps. Not only does it feature a stellar regular cast but in its one and only season, it also boasts guest stars such as Lizzy Caplan, Shia LaBeouf and Ben Stiller.
It is undoubtedly funny and a fantastically realistic depiction of what it is like to be a young person figuring out who they are while awkwardly juggling homework, love lives and burnout best friends.
Despite only having 18 episodes, the series gained a huge cult following when it aired in 1999 and got on numerous "best lists" in the 2000s. And if a show has that kind of power among audiences, it is certainly worth a watch.
Watch this if you enjoyed: That 70's Show, Undeclared, It's Always Sunny In Philadelphia, My So-Called Life, Dawson's Creek, Arrested Development.
Available on Netflix US.
Seven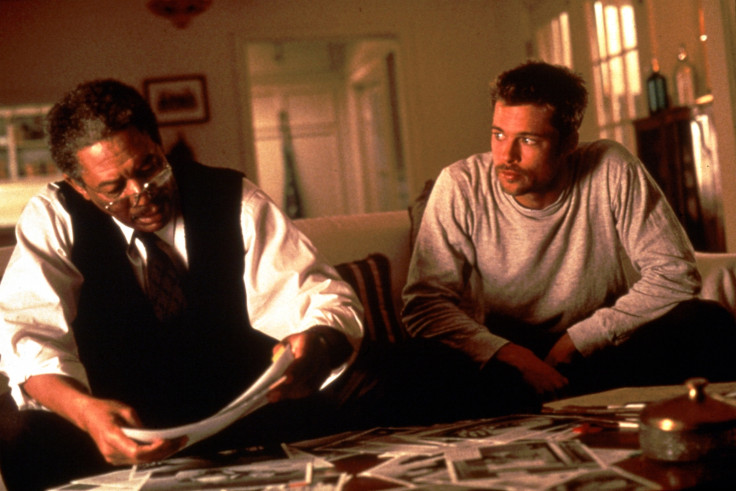 As if the fact that it is directed by master of the dark thriller, David Fincher (Gone Girl, The Girl With The Dragon Tattoo, Panic Room) is not enough, Seven also stars famous faces, with Brad Pitt and Morgan Freeman the two detectives assigned to a murder case that soon finds them entangled in a desperate chase to find a calculated serial killer. A messiah-like killer hell-bent on teaching the officers a lesson while acting out the seven deadly sins in each of their murders.
You will not see the twists coming and its classic, gritty mystery charm is not something you see in a lot of modern blockbusters these days, so it is a refreshing change from all the CGI-fuelled movies we get now.
Watch this if you enjoyed: Fight Club, Memento, Mystic River, Zodiac, Gone Girl, Shutter Island, Primal Fear.
Available on Netflix US.
Finding Neverland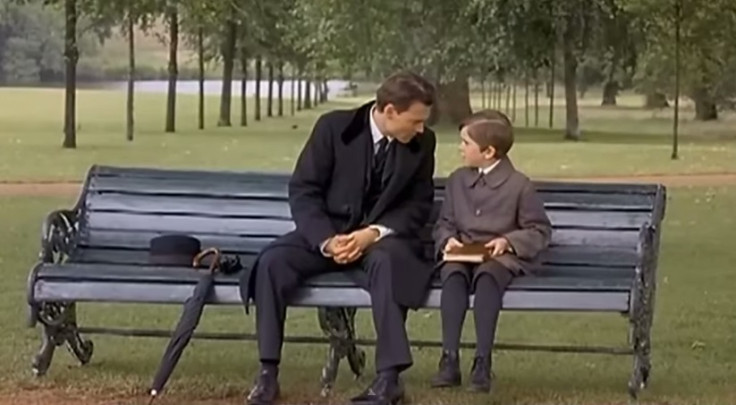 Johnny Depp portrays real-life legendary writer JM Barrie as he is inspired by the people around him to write his most famous story to date, Peter Pan, in heartfelt, fairy tale Finding Neverland.
In arguably his most honest role of the past 15 years, Depp portrays Barrie perfectly, putting forward the qualities of a whimsical but distant artist while also making sure he is dependable and caring towards his platonic friend Sylvia (Kate Winslet) and her four sons.
The entire innocence of the piece goes hand-in-hand with the nostalgia you will feel when the characters on screen are making any reference to the Disney classic we all loved, about the boy who never grows up. Much like 2013 film Saving Mr Banks, it feels almost personal when you are watching a creation story about something you were so close to as a child. It is bound to feel magical.
It's sweet and very emotional and if you are in the mood to be moved and inspired, then look no further. (Plus, it's worth watching just for the unbelievably cute young face of Bates Motel star Freddie Highmore.)
Watch this if you enjoyed: Hook, The Princess Bride, Peter Pan, Big Fish, Miss Potter, Labyrinth.
Available on Netflix UK.
Bloodline



It is rare that Netflix fares badly when it comes to its original programming and Bloodline is no exception. The neo-noir drama centres on the Rayburns as black sheep, with Danny returning home after years away, leading to his family members having to confront each of their dark pasts. (Not that any of their presents are that much brighter.)
It is a show that is best started when you do not know much about it, so we will not give too much away. All you need to know is what starts out as slow-burner swiftly gets under your skin and will have you surprised at the twists and turns that are revealed throughout the series.
Bloodline is not afraid to present viewers with imperfect characters. In fact, even the tagline for the series is "we're not bad people but we did a bad thing". Aside from the idyllic backdrop of a windy Florida Keys coast, you are not even sure you like anything, or more importantly, anyone presented on the screen.
What is so impressive about the show is its ability to nail every aspect of a hauntingly realistic family dynamic, unashamed to demonstrate the bad ways in which a family can take its toll on its members as well as the great side of such strong bonds too.
A second season has already been confirmed and will go live on Netflix some time in 2016.
Watch this if you enjoyed: True Detective, House Of Cards, Friday Night Lights.
Available on both Netflix UK and US.
Identity Thief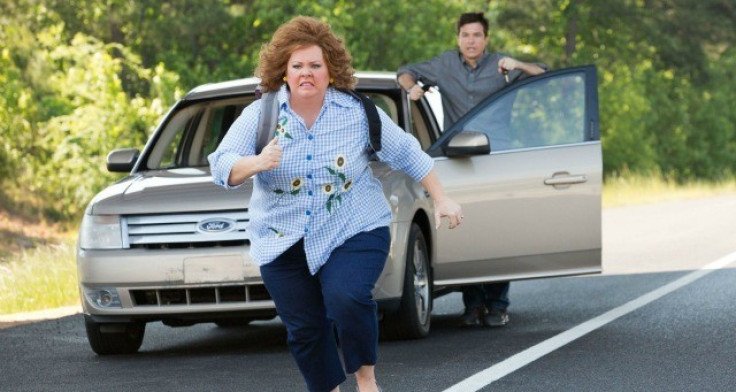 Occasionally, you are just not in the mood for a complex storyline and this silly comedy is perfect for such a time.
Melissa McCarthy plays Diana, a woman who frequently steals people's identities and gets up to all kinds of trouble abusing their credit cards. But when a few celebratory drinks get out of hand after she adopts the persona of existing Sandy Patterson (Jason Bateman), Diana is arrested and somewhere along the line the real Patterson gets involved in the mix-up – and subsequently learns of Diana's fraud.
Patterson travels across the US to find the woman stealing his money and tarnishing his reputation as a hard-working businessman but when he finally finds her, things have to get a little more crazy before they go back to normal. Determined to get her back to his home town so she can take the rap for the crimes he's being committed of, he finds out that the pair might be more alike than he first thought.
Watch this if you enjoyed: Bridesmaids, Horrible Bosses, The Heat, We're The Millers, The Hangover.
Available on Netflix UK.
© Copyright IBTimes 2023. All rights reserved.