HBO only announced last week that it was adding Ian McShane to the cast list in an undisclosed role come the sixth season of Game Of Thrones. But it didn't want the buzz to stop there, as it has now revealed that The Exorcist actor Max von Sydow will be joining the ever-expanding roster, too, according to Entertainment Weekly.
However, unlike McShane's role which is currently shrouded in mystery, HBO has already let fans know who von Sydow will be bringing to life, and it is the Three-Eyed-Raven. Slight confusion surrounding the new casting is inevitable, seeing as followers of the hugely popular fantasy series know that Three-Eyed Raven has already been seen in the show before.
The character was first heard of throughout the first and third seasons, making a brief physical appearance in the fourth when he was portrayed by Stardust's Struan Rodger in the finale, but now the character will reportedly be getting a bit of a makeover in the new season.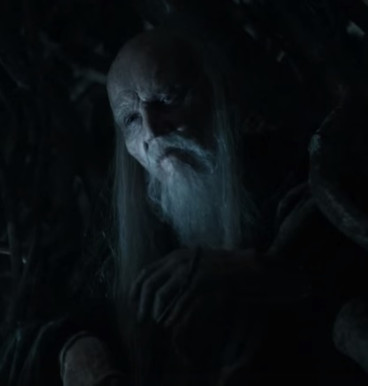 The character is heavily involved in teaching young Bran Stark how to use his supernatural skills as a warg; abilities which enable him to transfer his conscience into the body of animals and see and hear what they do. It has already been confirmed that even though Stark and his group of allies didn't feature at all in season five, they will definitely return for season six.
Throughout the earlier seasons, Raven appeared to Stark in numerous visions and dreams, under the guise of the three-eyed bird, following his fall and injury during the first episode. He aimed to guide Stark to the cave in which his real, human body resided, eventually succeeding in season four. It was the last time watchers saw both Raven and Stark, after he intriguing told the boy that while he would never be able to make him walk, he will learn to fly.
It has also been said that Stark will play a key part in the new series' plotline, so Raven's involvement makes a lot of sense. The sixth season has already commenced filming in Belfast, Northern Ireland, and is scheduled to hit television screens in April 2016.
While it has been reported that von Sydow won't necessarily have much screen time, fans have been given the indication that he will play a major role in terms of the events in the new episodes, which his association with Stark could make way for. Similarly, while no information about McShane's role is known yet, he too will play a significant part in propelling the story forward and will allegedly be linked to a main protagonist.
Speculation suggests that McShane could either by playing Randyll Tarly, a strict warrior and Jon Snow's friend Samwell's father, or Euron Greyjoy, Theon's uncle who ruthlessly captains the ship Silence – run entirely by mutes that he has cut the tongues from.
Born in 1929 in Sweden, von Sydow made his name portraying iconic roles in movies such as The Seventh Seal, Minority Report, Extremely Loud And Incredibly Close as well as The Exorcist. He will next be seen in upcoming Star Wars Episode VII – The Force Awakens upon its UK release in December.