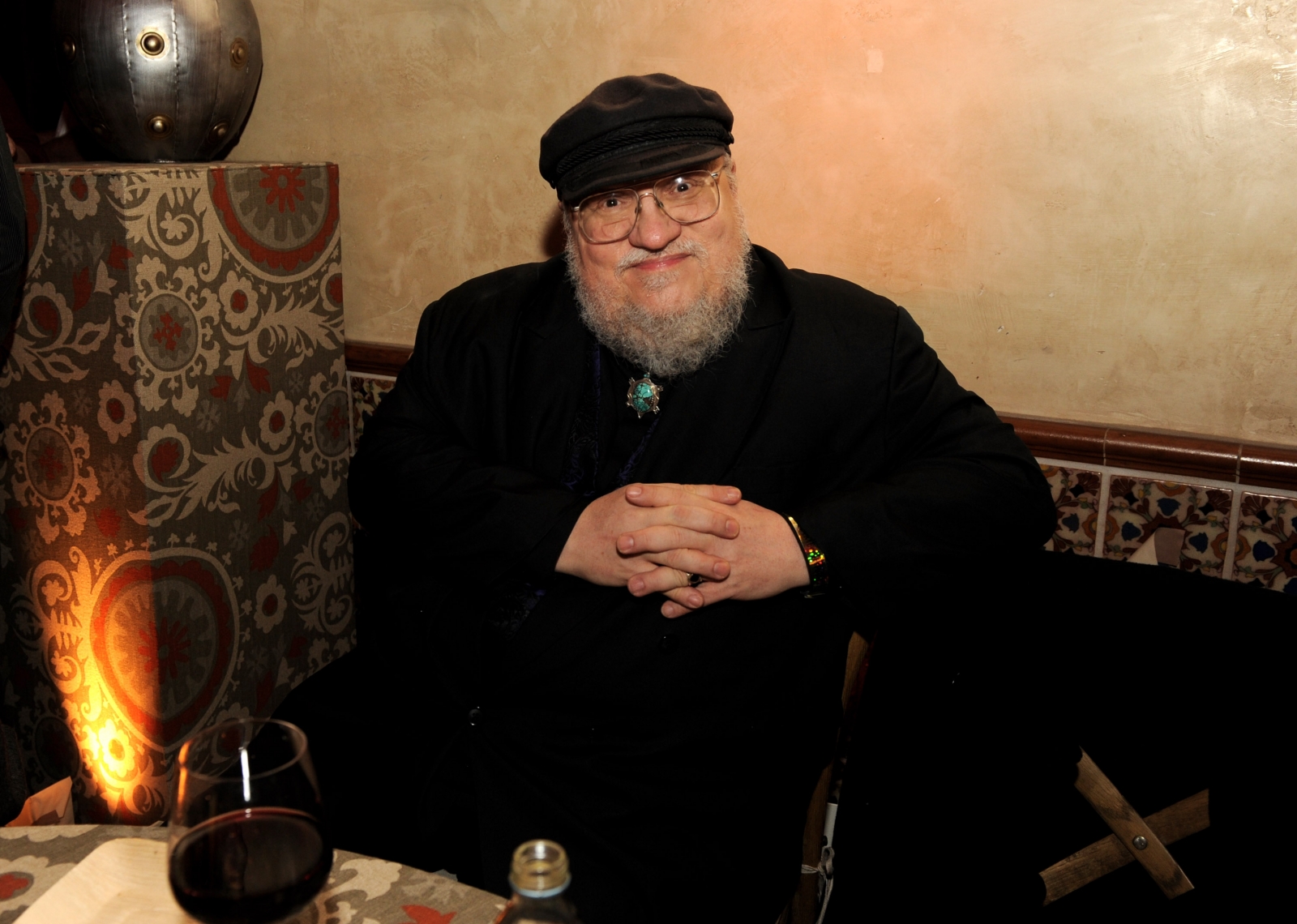 Now that the hugely-popular television series has completely caught up with the George RR Martin series of novels on which it is based, the US author can't speak to any press outlet without being asked when he's going to finish the next instalment, Winds Of Winter.
Followers of the novels haven't been able to read about the characters of Westeros since book number five's release in 2011. And now desperate fans of the show, too, are keen to get their hands on new material to give some indication as what will happen next, because at the moment, they know about as much as Jon Snow. (Hint: they know nothing).
But while it might seem that he's dragging it out, George RR Martin is just as excited as Game Of Thrones fans about him finishing the sixth instalment of series A Song Of Ice And Fire, and is determined to get it completed by early 2016 to ensure that it is out before the television show starts airing again in April. So much so that he has recently cancelled a number of public appearances in order to prioritise getting it done.
"I wish it was out now. Maybe I'm being overly optimistic about how quickly I can finish," the 66-year-old admitted to Entertainment Weekly. "But I cancelled two convention appearances, I'm turning down a lot more interviews – anything I can do to clear my decks and get this done."
It's no surprise that Martin wants to take his time with the novel in order to get it right, given the huge pressure he's facing from across the globe now that both the show's watchers and fans of the novels want to know what will happen next, and at the moment, he's still inventing the plot to ensure he covers all the ground that he wants to with The Winds Of Winter. Talking to the publication, Martin revealed that only recently he came up with a "great twist" that will "drive readers crazy", but he doesn't want to just throw it in there so it has no meaning.
"It's easy to do things that are shocking or unexpected, but they have to grow out of characters. They have to grow out of situations. Otherwise, it's just being shocking for being shocking. But this is something that seems very organic and natural, and I could see how it would happen. And with the various three, or four characters involved... it all makes sense. But it's nothing I've ever thought of before."
He went on to indicate that while the twist will feature in the book, it won't be a storyline that the HBO show could replicate because the broadcaster has already unknowingly ruled it out with the characters involved. "The show has already – on this particular character – made a couple decisions that will preclude it, where in my case I have not made those decisions."
In a recent entry from 30 July on his online journal, Not A Blog, Martin sent fans into a frenzy as he cryptically hinted that Winds Of Winter might already be in its publishing stages. The writer typed: "And while I will be travelling, my army of minions will be here at the old homestead, toiling in the paper mines."