Top Abu Sayyaf commander behind abductions of several foreigners killed in Sulu, Philippines military says
The militant group, which has pledged allegiance to Isis, is known to kidnap foreigners for ransom.
Philippines marines killed a top Abu Sayyaf commander on Friday (28 April) during clashes in Sulu province. The military said that the slain militant was behind the abduction of dozens of Malaysian and Indonesian nationals, one of whom was beheaded in the recent past.
The Philippines-based militant group, which has pledged allegiance to Isis, is known for kidnappings for ransom. They mostly target foreign nationals and have beheaded two Canadians in 2016 and a German this year after their respective governments failed to pay the ransom money.
Alhabsy Misaya was among the top militant leaders in the group who ordered kidnappings of foreigners sailing in or near Philippine waters, military chief General Eduardo Ano told the Associated Press on Saturday (29 April). He added that the militant leader's body was identified by other arrested members of the group.
According to Rappler, Misaya was behind the abduction of 10 Indonesian crewmen of Tugboat Brahman12 in March 2016 and five Malaysian crewmen of Tugboat Serundung3 in July 2016. The Indonesian sailors were reportedly released a few months later following payments of ransom, while the Malaysians were rescued by Philippines army after a series of clashes.
The killing of Misaya comes soon after Abu Sayyaf spokesperson Muamar Askali, alias Abu Rami, was shot dead by Philippine army in Bohol. Askali was in the province to carry out more kidnappings, but alert citizens tipped off the army who managed to foil their attempt.
The Philippines army has intensified their offensive against the militant group as they approach the 30 June deadline to crush the terror outfit, Rappler added.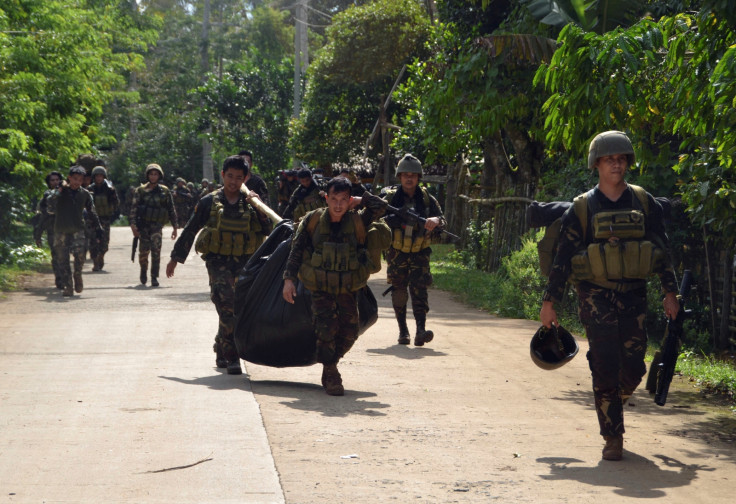 © Copyright IBTimes 2023. All rights reserved.