Abu Anas al-Libi, one of the most wanted members of Al Qaeda, who has been accused of masterminding one of al-Qaeda's most devastating attacks in 1998, has died just days before he was due to stand trial for terrorism charges.
The news of his death was confirmed by his wife, Umm Abdul Rahman, who said he had died following complications from surgery. He had been suffering from hepatitis C and advanced liver cancer.
Al-Libi, 49, was once on the FBI's most-wanted list with a $5m (£3.26m) bounty on his head, accused of orchestrating the 1998 bombing of foreign embassies in Dar es Salaam and Nairobi, killing more than 220 people.
He evaded capture until 5 October 2013, when he was seized by special forces in Libya and transported for trial in the US.
Aal-LIbi, whose real name is Nazih 'Abd al-Hamid al-Ruqai'i, was set to face terrorism offences, including for his alleged involvement in the 1998 East Africa embassy bombings.
Al-Libi's wife, Umm Abdul Rahman, had insistently told CNN that her husband had left Bin Laden's cell two years before the 1998 embassy bombings.
"I am sure of what I am saying – he did not take part in any bombing anywhere in the world," Rahman said.
"He participated in the jihad in Afghanistan. He was a member of al-Qaida and he was personal security for Bin Laden – that's true – but he did not take part in any operation."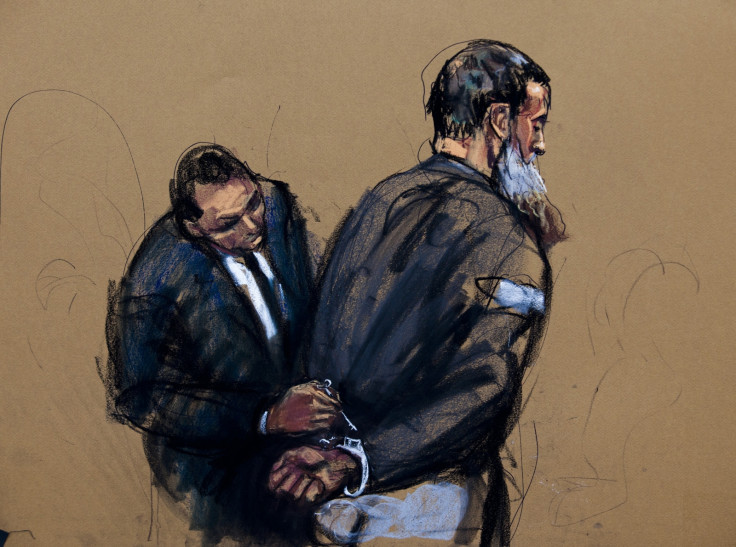 Federal prosecutors had wanted to use letters found in the raid that killed al-Qaeda leader Osama bin Laden in their case against a Libyan man believed to have helped orchestrate the 1998 bombings of US embassies in Kenya and Tanzania.
Prosecutors claim the letters detail al-Libi's involvement in al-Qaeda, including two they said were written by the terror suspect.
Al-Libi was thought to be the author of two of the six letters found amongst Bin Laden's possessions when he died.
Prosecutors said in court papers that the letters prove that al-Libi had "both the means and the motivation" to communicate with bin Laden and "his ongoing commitment to jihad and achieving martyrdom," according to the Times.