Donald Trump tells Theresa May he won't visit the UK unless she bans protests
Trump sets no-protest condition for visit to UK.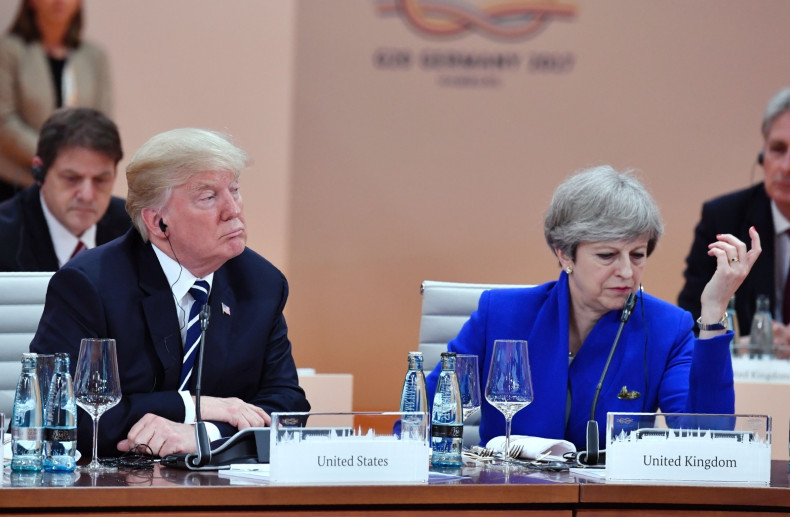 Donald Trump is refusing to visit the UK unless Theresa May can ensure that he is not met with protests.
Bloomberg revealed that Trump complained in a phone call to May about the "negative coverage" he has received in the British press.
May told the US president that that was how the UK media operated and she could do little to change it.
Trump went on to say that he would not visit the UK unless there were guarantees that he would not be met with protests.
Advisers who had been listening to the phone call are reported to have been "astonished" at the demands.
The pair are due to meet for bilateral talks at the World Economic Forum in Davos today (25 January).
Trump's complaints and demands are the latest indicator of the increasingly fractious "special" relationship between the UK and US after Trump pulled out of a visit to Britain.
The president had been billed to open the new US embassy in London in February but cancelled the trip citing his displeasure at its "off location" in south London.
The old embassy in Grosvenor Square was deemed a major security headache that could not be fixed, which meant a new building had to be put up somewhere else in London. It was eventually decided to relocate it to a more secure location, just a few miles away in the Vauxhall area.
Trump has stoked anger in the UK ever since he came to power nearly a year ago.
He attacked the Mayor of London Sadiq Khan in the wake of terror attacks in London, prompting the mayor to call for any visit by Trump to the UK to be called off.
Public disdain for Trump escalated further when he turned his anger on May.
She condemned him as "wrong" to retweet posts by members of the far-right group Britain First.
Trump tweeted back: "Theresa May, don't focus on me, focus on the destructive Radical Islamic Terrorism that is taking place within the United Kingdom. We are doing just fine!"