TV drama Top Boy could be returning to screens, with London MC Skepta confirming he and Toronto rapper and singer Drake are working on series three together. The gritty Channel 4 drama has remained off air since 2013, but the Boy Better Know founder has been working closely with actor and former So Solid Crew member Ashley Walters - who also starred in the show - to ensure the third outing is given a green light of authenticity.
Set in London, the first series of the British drama aired in 2011 and told the story of Walters' character Dushane and his friend Sully, played by Kane Robinson, trying to become the most successful drug dealers on their block while fending off competition from rivals. The show became incredibly popular despite spanning just four episodes in each series.
Fortunately, Skepta has delivered some hope for an anticipated return of the show. Speaking to Beats 1 Radio's DJ Zane Lowe, the UK grime artist revealed: "We wanna do bigger things than just our crew. Even with the Top Boy series and Ashley Walters. Them two [Drake and Walters] have been working closely and I've been making sure on the creative direction wave with Drake about the series, just making greatness with it. The whole style what's going on in London, the sound. Everything about it is real, it's an actual thing that actually happened and deserves to be on the turner. It's time."
Adding fuel to the news, Walters told his Instagram followers through a video earlier in April: "Man has to address this Top Boy thing, I'm putting posts up talking about some deep stuff that really mean a lot to me and people are just like, 'When is season three of Top Boy [coming out]?' I love you and that but it's coming real soon." He added in the caption: "#topboyseason3#AlwaysWinning."
Skepta's confirmation of Drake's involvement appears to confirm previous reports that the Canadian rapper was considering adapting the series to take place in the US city of Chicago. During an interview on YouTube channel Not For The Radio, Walters said in 2015: "Drake thought [Top Boy] was proper. This was via text. I was speaking to Future mainly, Drake's manager.
"We were going back and forth. And we were like, 'Put a deal on the table'. Eventually they got in contact and asked, 'What's happening with series three?' I told them Channel 4 had cancelled it. They said, 'That's sad, but we're going to do something about it'. Furthermore Drake was like, 'You need to break America'. He wanted to help. We were going into meetings. Top Boy is the sort of brand we knew would sell to Netflix, Amazon. The numbers speak for themselves."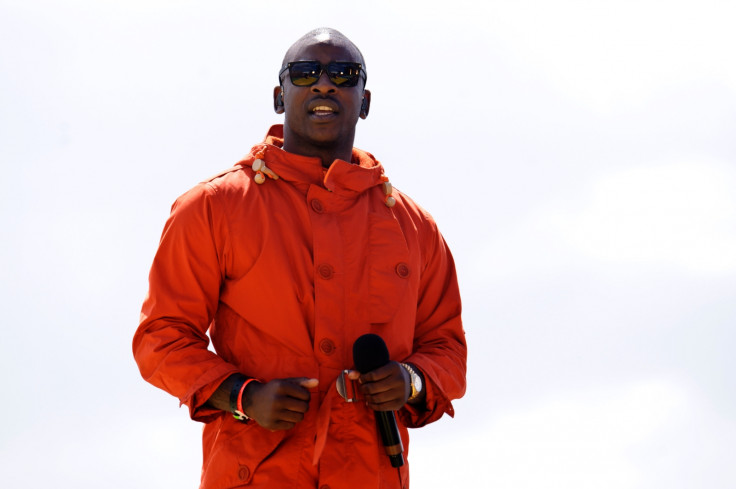 Drake, 28, made his appreciation of Top Boy clear when he tweeted in 2014 after catching up on the series: "@AshleyWalters82 is too incredible!! Everybody on Top Boy gives such incredible performances. That show is just too good."
The Hotline Bling rapper has built strong ties with the London music scene through his friendship with Skepta. In March 2016, Drizzy announced that he had signed to the MC's Boy Better Know label following the success of his collaboration with Skepta on the remix of Wizkid's Ojuelegba track.
Skepta, 33, has also revealed that he could feature on Drake's upcoming Views From The 6 album. The Shutdown MC told Lowe: "We're trying to do something for his record, it makes more sense to be on his record rather than mine. Trying to rush fake music or trying to act like you two are friends... We're just eradicating all that and just doing greatness as friends."
Fans hoping to relive the drama - or new viewers wishing to see what the fuss is about - can watch both series of Top Boy on Netflix UK.
Watch the Top Boy series two episode one trailer: