The US and the EU have got Vladimir Putin in the crosshairs with the latest batch of economy-crippling sanctions, but its not just Russia that is feeling the pain - IBTimes UK takes a look at some of Europe's biggest companies that are also being wounded.
Adidas – The German sportswear giant recently issued a profit warning, citing tension in Eastern Europe as one of the main reasons for lowering its target for the year.
It decided to "significantly reduce" its strategic operations in the country, including opening fewer stores there over the next year.
Adidas had expected net profits of between €830m-€930m but it has since drastically lowered its forecast to approximately €650m for the year.
Both Russia and Adidas will be hoping all this is a distant memory by the time of the 2018 World Cup.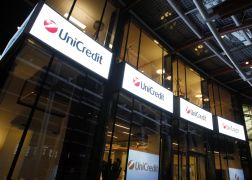 UniCredit – A market leader in banking in central and Eastern Europe, Italy's UniCredit has adopted the proverbial brave face, claiming that the sanctions would barely have an effect on business.
CEO Federico Ghizzoni told analysts that the company would see a "marginal" impact, losing a maximum of €15m in revenue.
Commerzbank – The German global banking firm has followed the same protocol as UniCredit, saying that the sanctions would have little impact on business.
"The recessionary trends in Russia and Ukraine have not had a noticeably detrimental effect on exports," it said in its latest financial results.
BP – Despite reporting strong quarterly profits, which shot up by 34% to £2.1bn, the oil and gas producer is another major firm which has issued warnings about future revenues on the back of the tough sanctions.
However in the case of BP these worries are way too close to home for comfort: in 2013 BP sold 50% of TNK-BP to Rosneft for $17bn in cash and a swathe of shares in the Russian energy giant. The deal brought BP's holding in Rosneft to almost 20%.
"If further international sanctions are imposed on Rosneft or new sanctions are imposed on Russia or other Russian individuals or entities, this could have a material adverse impact on our relationship with and investment in Rosneft, our business and strategic objectives in Russia and our financial position and results of operations," said BP in a statement.
For BP the light at the end of the tunnel that was the horribly expensive and protracted Deepwater Horizon oil disaster, turned out to be the oncoming train of Russian energy sanctions.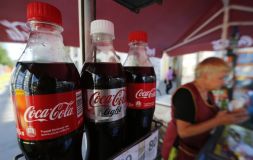 Coca Cola HBC – The World's second largest bottler of Coca Cola products warned that its operating volumes will fall because of the situation in Russia, which is its largest market by volume.
Despite reporting a profits rise, the firm said its volumes are falling, and that in the second quarter it saw the first decline in this regard for some 11 quarters. Things are expected to worsen over the next six months, said the company.
"The prevailing difficult economic and trading conditions, the sudden deterioration in Russia ... have led us to review our volume outlook," it said in its latest quarterly results.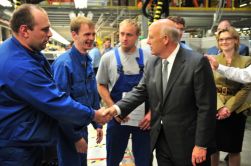 Car Manufacturers – A host of car manufacturers have seen their profits slump in light of the sanctions placed on Russia.
PricewaterhouseCoopers (PwC) has said that it expects automobile sales to drop by 8-12% this year, a drastic increase on the 3% fall it anticipated at the start of the year.
German car firm BMW has said that it predicts its Russian car market to slip by 5% this year because of a "deterioration of its economic relations" with the West.
Royal Bank of Scotland – The semi-nationalised bank has restricted lending in Russia following the EU's decision to withdraw financing to a number of Russian banks.
RBS said it had reviewed credit ratings, adjusted lending limits and placed additional credit restrictions on new business in Russia.
Its lending in Russia had reduced by £100m to £1.8bn during the first half of the year. That included £900m of corporate lending and £600m of lending to banks.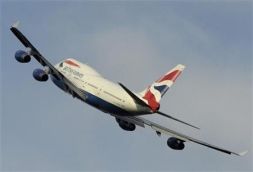 Airlines – Although Russia has yet to make an official decision, it has been reported to be considering whether to impose a ban on European airlines using trans-Siberian routes.
The foreign and transport ministries are discussing placing restrictions on flights over Russian territory, newspaper Vedomosti reported, which would massively increase costs for European airliners flying to Asia.
If it does happen, British Airways, Lufthansa and Air France, will bear the brunt of it, while Russia's Aeroflot could lose out on around $300m each year in the form of overflight fees.
Food: Russia has confirmed that it will ban fish, fruit, meat, vegetables and dairy products from the US, EU, Australia, Canada and Norway in response to the sanctions.
A yearlong ban has been put in place by Prime Minister Dmitry Medvedev, beginning today (7 August) through to the same time next year.
The guardians of the Russian nation appear to have taken singular umbridge with the humble McCheese-burger, citing health concerns - a mitigating factor that could of course be invoked in peace time as well.