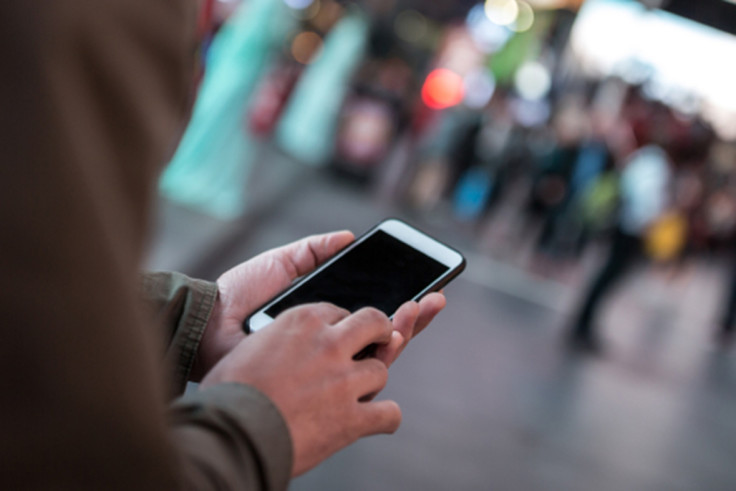 June may be winding down but the month brought a slew of exciting new apps for iOS users. Earlier this month, at its WWDC, Apple revealed upcoming plans for its wide range of devices, including updates for its stock apps such as iMessage, Maps, Photos and News.
However, there are quite a few recently launched free and paid apps for you to download and try from Apple's App store. IBTimes UK brings you some of the best iOS apps to explore from the past month.
NBA FIT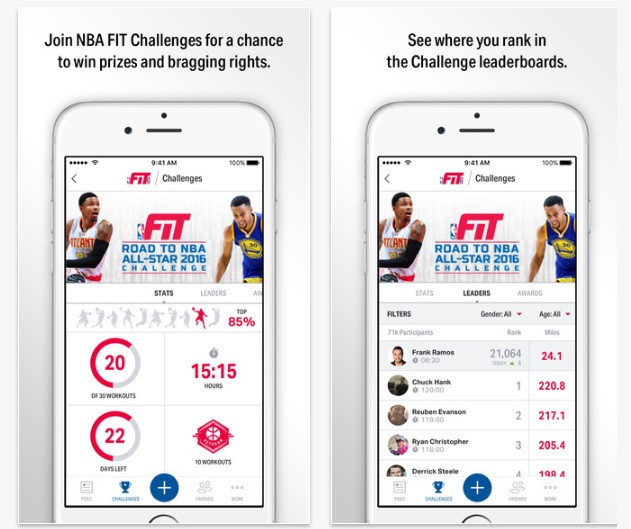 iPhone users looking to get in shape for the summer, look no further. Earlier this month, the National Basketball Association (NBA) launched its first fitness app, NBA FIT, in partnership with Under Armour.
Although there are lots of other fitness apps in the market, this particular one gives you workout tips and videos from NBA and WNBA players and the league's trainers. Besides tracking and sharing your fitness goals and progress, you can also participate in virtual fitness challenges to compete with other fans and make your way up the leaderboards for a chance to win prizes such as tickets to an NBA game.
Motion Stills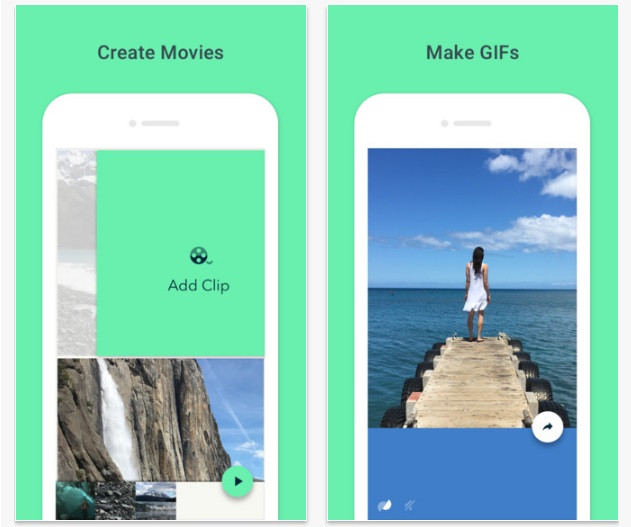 Last year, Apple introduced a new feature with its latest phones called Live Photos that lets users capture three seconds of motion and audio with the image before and after you click the camera app's shutter button to create a mini video.
To take the feature a step further, Google introduced a new iOS app called Motion Stills that can not only smoothen out your blurry Live Photos, but also turn them into cool, animated GIFs in seconds. Once the app, which works offline, creates your GIF, you can then share it with friends and family via message, email or social media. Users can also edit and combine several different Live Photos into a mini-movie as well.
Microsoft SharePoint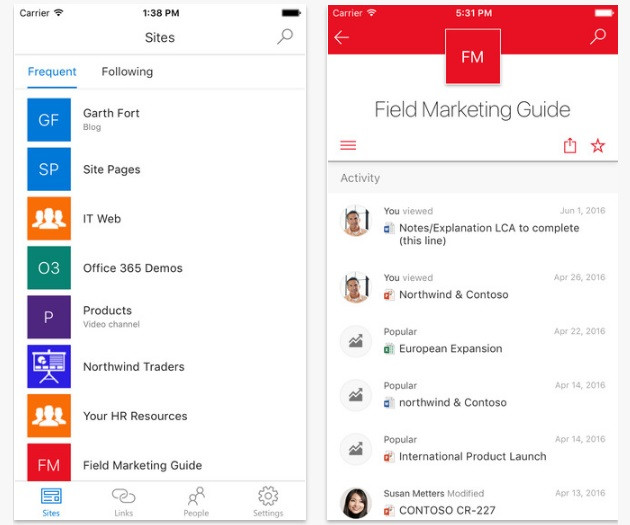 The month also saw the launch of Microsoft's first mobile app for SharePoint, its popular suite of enterprise collaboration and content management tools. The new iOS app, which Microsoft says puts the "intranet in your pocket", allows SharePoint users to easily access company portals, team sites, important news and announcements, people and more while on the go via their mobile device.
You can also view recent and popular activity, files and documents from a site as well as find and browse what colleagues in your network to see what they are working on and who they are working with.
WeatherTunes
Tired of scrolling through your playlists searching for the perfect song to match your mood?Whether you're basking in the warm summer sun or cooped up in doors due to another rainy day, this cool iOS app can help soundtrack your day based on the current weather conditions around you.
Simply select from 12 different music genres, hit play and relax as the app picks the perfect song and background images to fit your mood and weather conditions at the moment, whether it is cloudy, humid or sunny. Listeners can also swipe up to watch the song's YouTube video.
Slip Away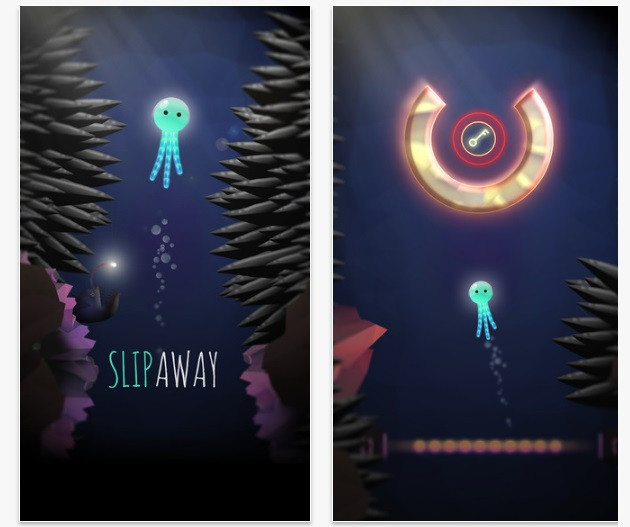 Nanovation's new visually stunning mobile game Slip Away is another must-download this month. Featuring a serene atmosphere and eerie music to match, players are tasked with guiding a tiny glowing jellyfish out of the bottom of the ocean by squeezing through tight spaces and crossing dangerous obstacles and enemies.
There is also an in-app purchase option for the game at $1.99 to get rid of ads.
Breathe+ Relaxation and Breath Training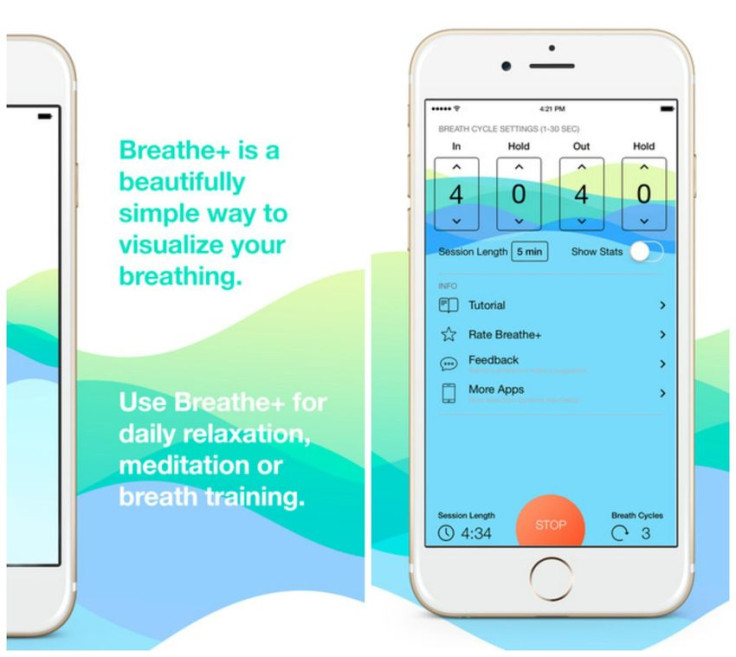 Need a more mindful app to help you relax and de-stress? Breathe+ Relaxation and Breath Training allows users to take a break from their daily stresses and simply breathe by offering soothing, customisable breathing exercises and calming visuals. Users can adjust the length of a mindful breathing session, how long you inhale and exhale and the length of each breath hold.
Whether you are looking to relax, meditate or improve your breathing technique, this clean and simple app is a nice way to take a few blissful moments for yourself.
Twitter Dashboard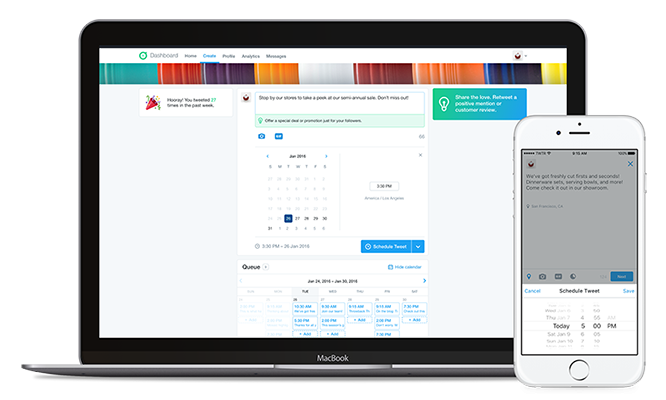 Shortly after the release of Twitter Engage, a new companion app for influencers, the social media giant has launched another new app to help businesses better manage their online presence on Twitter and easily connect with customers and fans through the platform.
Available on both web and iOS, Twitter Dashboard offers businesses a suite of useful tools including a tweet scheduling feature, an analytics page and the ability to create a custom feed to help monitor Twitter for posts about their business, hashtags, key words and more. Dashboard also helps businesses creatively with tips and tweet suggestions as well.