Torchwood star John Barrowman 'yards away' from Palm Springs shooting
Doctor Who actor shared a video of himself on his Twitter page after the incident.
John Barrowman took to social media on Saturday to share his distress at the 'domestic disturbance' in Palm Springs which left two police officers dead and a third injured.
The incident apparently took place on the same street as the home the Arrow star shares with his husband Scott Gill.
In a video posted on his Twitter page Barrowman, 49, who said his home was 200-300 yards from the incident, appeared shaken as he described the scene in the neighbourhood.
He said: "A police helicopter is circling – we don't know if the person is still on the loose… but all the neighbourhood's in lockdown and everything is shut down.
"When I say everything is shut down, the grocery store and all that – they're not letting people in."
The incident took place on Saturday afternoon after officers were called to the address by a woman complaining that her son was causing a disturbance. When officers arrived at the residence, the suspect refused to open the door and opened fire on the police officers within 10 minutes of their arrival, according to CNN. Neighbours said they heard "at least 30 shots".
In an emotional press conference, the victims were named by Palm Springs police Chief Brian Reyes as Jose 'Gil' Gilbert Vega, a 63-year-old due to retire this year, and 27-year-old Lesley Zerebny who had recently returned to work after maternity leave.
Speaking of Vega, who had apparently not been scheduled to work that day, Reyes continued: "Here he is, 35 years in, still pushing a patrol car for our community to make it better… On a day he wasn't even designed to work."
He went on to describe Zerebny as: "Wonderful, young, dedicated," he added, "I am awake in a nightmare right now."
Barrowman said in his video that the neighbourhood was "covered in police" and described the incident as "terrible." He added: "It's just an awful thing – someone out to shoot policemen."
In September, Palm Springs City Council passed gun control laws which should come into effect in October. Nonetheless, Barrowman's husband, Gill, made a thinly veiled criticism of the status quo on gun control in the US, adding on his own Twitter feed: "Apparently the guy shot some family members too. They knew he was disturbed and yet he still had access to a machine gun."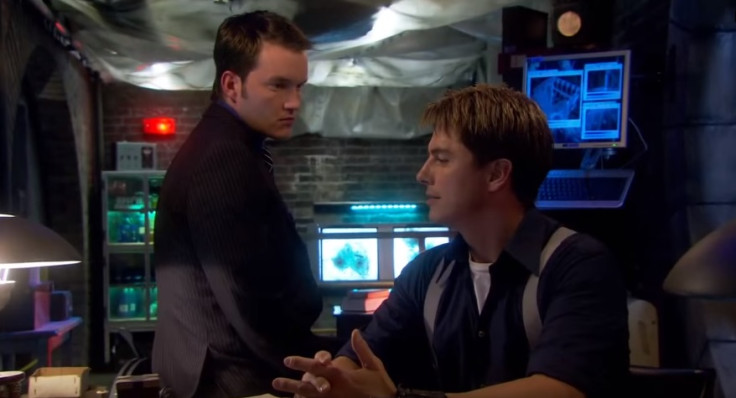 © Copyright IBTimes 2023. All rights reserved.