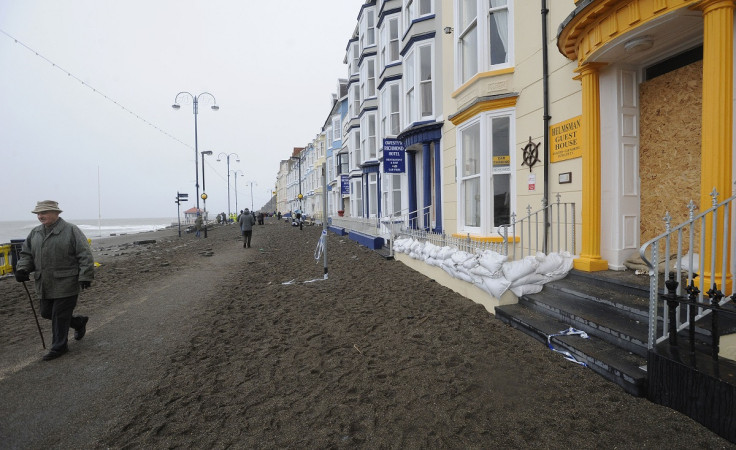 Tornadoes with winds of up to 94mph (151kph) have struck parts of Wales and the Midlands, causing damage to buildings cars and caravans. The Met Office have issued nationwide weather warnings for snow and ice to continue until Friday (18 November).
The fastest winds were recorded in the Welsh seaside town of Aberystwyth, where a caravan park in the area was evacuated after 20 caravans were overturned. Police say that despite the damage no injuries were reported.
In response to the extreme weather, the Met Office have announced code yellow severe weather warnings of very strong winds moving eastwards across Great Britain. Similar warnings have been issued for Friday (18 November) covering the West Midlands, North West of England, South West of Scotland and Northern Ireland.
The West Midlands was battered by gusts of up to 84mph (135kph) during the strongest gales, brought in by a cold front spanning the length of the UK that cleared by the evening. Dyfed Powys Police, responsible for policing Carmarthenshire, said trees and roof tiles blocked roads, with several being forced to close.
Director of the Clarach Bay Holiday Village, based near Aberystwyth, Thomas Scarrott, told the BBC: "As I was walking out of the door the wind started to increase and it went from zero to take cover in seconds. My initial thought was it must have been a tornado."
He continued: "The danger now is that the wind is blustery and blowing the debris. There are large sheets of metal blowing around. We're okay indoors."
In the West Midlands, Richard Sherratt, from Preston Gubbals, North Shropshire, said: "It's chaos. I had a telephone call to say two of our trees had broken off, blown down, blocked the road and taken the electric wires with them at the same time.
"The road was completely blocked by branches and electricity cables."
A Met Office spokesperson added: "We've had a squally band of rain spreading across the country and intense winds which have left damage in places. We have a wind warning in place until 5pm, where there will be continued breezy conditions, and tomorrow with associated showers of hail and thunder."