Toshiba chairman resigns amid mounting crisis as company delays earnings report
Shares in Japanese conglomerate plunge 8% after last-minute decision to delay third-quarter earnings report.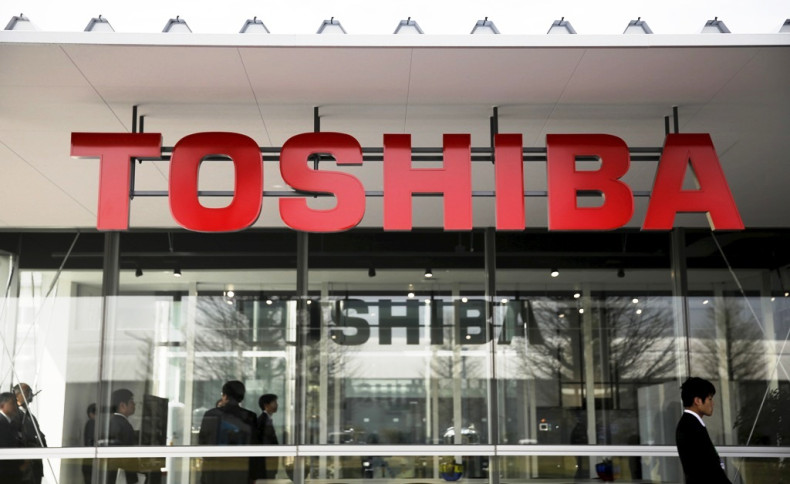 Shares in Toshiba plunged 8%, after the Japanese conglomerate shocked investors by delaying a long-awaited financial update as it investigates its purchase of the US-based Westinghouse nuclear business.
The industrial and technology giant was scheduled to release its third-quarter results on Tuesday (14 February), which were meant to include details of the company's writedown of its US nuclear business, which is forecast to exceed $6bn (£4.8bn)
Toshiba's chairman Shigenori Shiga was expected to address investors after the update, but instead he offered his resignation after the company released a short statement saying it was "not ready" to publish its quarterly figures.
"The delay shows that the company is in a mess," said Makoto Kikuchi, chief executive of Myojo Asset Management. "We can assume that the company is not delaying its earnings release for good news. The market speculates that Toshiba will be releasing figures worse than what is being reported already."
The company said it was in talks with US regulators to receive approval to delay its earnings report until 14 March, as it continues to probe the Westinghouse business it acquired 10 years ago.
Much of problem stems from Westinghouse Electric's acquisition of nuclear construction outfit Chicago Bridge & Iron (CB&I) in 2015.
Auditors have ascertained that CB&I's assets could be worth less than their last valuation, atop ongoing disputes about payments and other factors driving up the costs of projects the outfit is handling in the US states of Georgia and South Carolina.
According to internal reports, controls at Toshiba's US business had been "insufficient" and the Japanese firm had to make sure whether executives at the American company had exerted "inappropriate pressure" to advance a deal.
"We judged that it would take about a month for external lawyers [...] to conduct these further probes and for the independent auditors to review the results," Toshiba said in a statement.
When it first warned about of the nuclear writedown in December 2016, the company was still in the nascent stages of its recovery from a 2015 accounting scandal, after investigations uncovered that headline profits had been overstated for seven years, prompting the departure of several senior managers, including Toshiba chief executive and then president Hisao Tanaka.
Toshiba's struggles will also have a major impact on plans for a new power station in the UK, as the Japanese firm was expected to confirm on Tuesday that it will abandon all nuclear projects outside its home country.
Westinghouse manufactures the AP1000 reactors that are to be used at a planned £10bn power station at Moorside in Cumbria, while the Japanese conglomerate has a 60% stake in NuGen, the company that was expected to build the facility.
However, the plans appear to be in tatters now, leaving the Government's nuclear strategy in a limbo.
"The Government's energy policy is in chaos," said Rebecca Long-Bailey, the shadow business secretary.
"We have become increasingly reliant on the decisions of foreign companies whose interests lie with their owners and not British consumers.
"If Toshiba pulls out [...] the Government must intervene immediately and provide public support and financial stability for Moorside and the community of west Cumbria.
"That means taking a public stake in exchange for public support to protect energy supplies and jobs. Labour backs new nuclear and an expansion of renewable energy to keep the lights on and meet our climate change targets."