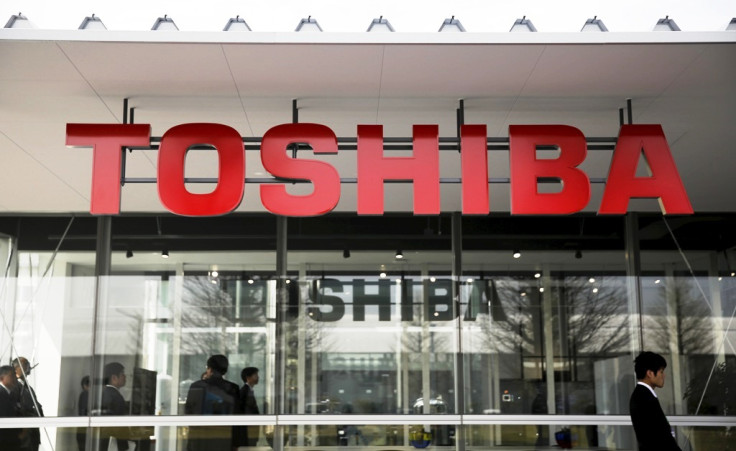 Toshiba lost $2.8bn (£1.8bn, €2.5bn) in market value on 11 May after the Japanese conglomerate withdrew its earnings forecast and said it will not pay a dividend, pending an internal probe into accounting problems on a number of infrastructure projects.
Shares in Toshiba plunged 16.55% to finish at 403.3 yen ($3.36) in Tokyo trade, on Monday, amid a sell-off.
Mitsushige Akino, an executive officer at Ichiyoshi Investment Management in Tokyo, told AFP: "This is unlikely to affect Toshiba's profitability but it damaged investors' trust.
"The stock dropped mainly because of the uncertainty since the actual losses are not known. This selling will probably continue until Toshiba clarifies the situation."
A Toshiba spokeswoman told the news agency that "several construction projects have understated costs", adding that the extent of the problems, and who was responsible for them, was not yet clear.
"The investigation includes power systems, social infrastructure and community solutions units," the spokeswoman said, referring to its energy, rail and air traffic control services, and an urban infrastructure division.
Shortly after trading in Tokyo closed on 8 May, Toshiba announced that it had cancelled its projection for a 120bn yen net profit on sales of 6.7tn yen in its latest fiscal year to March.
The industrial and electronics group also warned it could revise past earnings.
Toshiba, which controls nuclear power company Westinghouse Electric, said it will hire an outside team of experts to look into the matter after finishing an internal investigation.
The announcement followed a 3 April statement in which Toshiba said it was probing potential accounting problems.