Andre Villas-Boas has denied that he will be looking for his Tottenham side to exact revenge on Chelsea this Saturday, the club that unceremoniously sacked him last season.
The former Porto boss was sacked after just nine months in charge at Stamford Bridge and was forced to watch on as Chelsea won the Champions League under his replacement Roberto Di Matteo.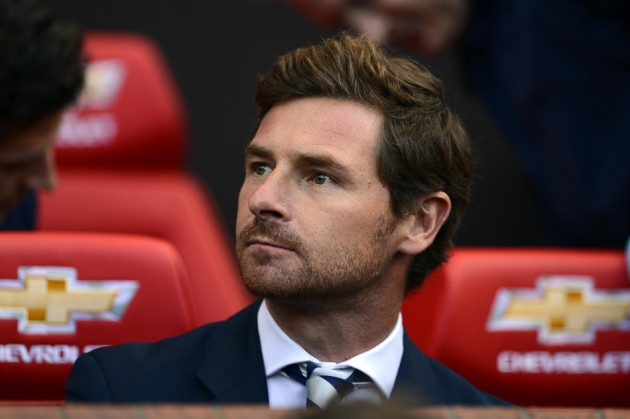 To add yet further spice to the London-derby, Chelsea's victory over Bayern Munich also cost Tottenham the chance to compete in the Champions League this season.
However, Villas-Boas says that he will simply treat it as another test for his Spurs side as they look to continue their impressive run of form.
"In the end there is one thing which has been to a certain extent blown out of proportion in some ways - this is certainly not a personal matter," Villas-Boas told The Sun.
"This game is not going to decide the future of both teams in the Premier League - after this game there will be 30 more games to play and both teams will have decisive matches in front of them. It counts as three points. It doesn't win us a trophy."
Tottenham have now won their last four Premier League games and will be hoping to inflict a first defeat on a Chelsea side that has taken 19 points from a possible 21 so far this season.
Villas-Boas admits that there could be some added spice as the players may well have revenge on their minds.
"It is the team who took this club out of the Champions League. This is the team who prevented this team from playing in FA Cup final last year," added the 35-year-old.
"So in the end we certainly have ingredients for it to be a spectacular match, hopefully.
"We never know how the game can develop. But certainly, a good game might hopefully give us a chance to go nearer the top, which is what we want."
Chelsea will also be without captain John Terry after he accepted his four-game ban for racially abusing QPR's Anton Ferdinand and Villas-Boas believes that will be weaker without the inspirational defender.
"Obviously you have to make sure to take into account that this is an extremely good player, an experienced player and Chelsea's captain," stated Villas-Boas.
"A player of this dimension always is surely missed."