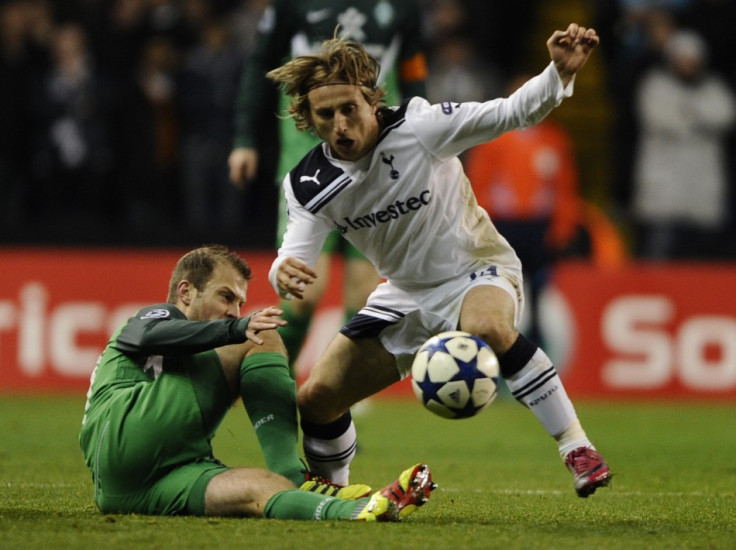 Robbie Savage has backed Tottenham Hotspur to finish above Arsenal and has claimed Harry Redknapp has assembled the best midfield in the Premier League.
Tottenham are currently three points clear of Arsenal with a game in hand and Savage suggests Spurs have the second best squad in the entire division and therefore have the capacity to push Manchester City all of the way in the title race.
Citing the likes of Luka Modric, Gareth Bale, Scott Parker and Aaron Lennon, Savage believes Tottenham's first choice midfield is the most superior in English football and the envy of the Premier League.
Even in the absence of Lennon during last night's 1-1 draw with Chelsea, Sandro played in Tottenham's starting 11 and yet they were more than a match for their London counterpart throughout. Savage believes that is a measure of Tottenham's depth and quality of their current squad and an apparent reflection of their superiority over the aforementioned Gunners.
"Tottenham have the best midfield in the Premier League, the second-best squad after Manchester City and one of the best managers in Harry Redknapp." Savage told the Daily Mirror.
The former Wales international has been so impressed with Tottenham this season, he feels the north London club can achieve something over Arsenal for the first time since 1995.
"It will be that (Tottenham's) deep squad that sees them through to the end of the season and they will pip Arsenal for the first time since 1995."
Tottenham face Norwich on the 27 December.