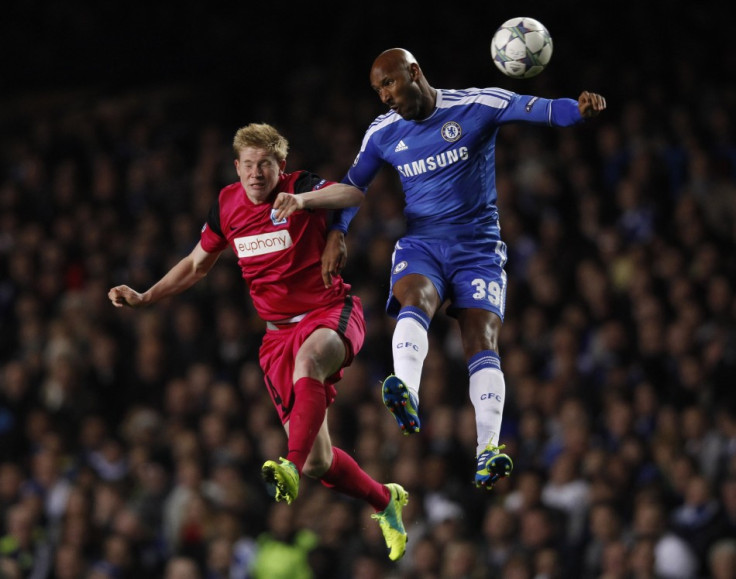 Tottenham Hotspur could welcome yet another former Arsenal star to White Hart Lane after Harry Redknapp admitted he is considering a move for Nicolas Anelka.
The north London divide between Tottenham Hotspur and Arsenal has become a well-trodden path in recent years with William Gallas and Emmanuel Adebayor both reigniting their careers under Harry Redknapp.
The Tottenham Hotspur manager admits he is considering a move for Chelsea's Nicolas Anelka, who began his career in England and made his reputation at Arsenal when he joined Arsene Wenger's side 1997.
The Frenchman has cut a peripheral figure at Chelsea this season and is out contract in the summer, and Redknapp has confirmed the former Arsenal prodigy remains a talent worth considering should he be available in January.
Anelka has been widely tipped to leave Chelsea amid reputed interest from Chinese side Shanghai Shenhua, but a move to White Hart Lane for a player who is still only 32, could provide both the former Arsenal youngster and Tottenham Hotspur a timely fillip in the second half of the season.
Rather than lose the mercurial Frenchman on a free transfer in the summer, Chelsea could listen to offers for Anelka at the turn of the year, and the aforementioned Tottenham boss has refused to rule out an audacious move for a player who made 72 appearances for their London rivals Arsenal.
"I have always liked him," The Tottenham Hotspur manager told Sky Sports News.
"I think he is a fantastic goalscorer but he is not a player who I have made any enquiries about or mentioned to the chairman.
"Having said that, I wouldn't stand here and say, 'No. Never', because if I did sign him you would say, 'What a lying git'. It's not a bad shout. He's a good player."
Anelka made an almost immediate impact at Arsenal when he joined in February 1997 from Paris Saint-Germain. The prodigiously gifted young French striker played a crucial role in the Gunners' double winning campaign the following year and was voted as the PFA Young Player of the Year. He left in 1999 to join Real Madrid in a £22.3 million deal, yielding Arsenal a vast profit given his nominal £500,000 transfer fee in 1997.
Harry Redknapp has shown a real willingness to bring former Arsenal stars to Tottenham despite their close proximities and the obvious animosity between the two north London Premier League clubs.
The aforementioned Gallas left Arsenal on a free transfer in 2010 before signing with Tottenham in August. The French defender made 36 appearances in his debut season and was an integral presence in Spurs' run to the Champions League knockout stages.
Emmanuel Adebayor is currently on loan from Manchester City and the former Arsenal striker has been the focal point of Tottenham's excellent form. The controversial Togolese star left the Emirates in July 2009 to join Manchester City, but famously irked his former employers with a deliberately provocative goal celebration during their 4-2 victory over his old club, which led to a misconduct charge.
Although two former Arsenal stars have thrived at Tottenham in recent season, David Bentley has fared less variably. The 27-year-old was a former product of Arsenal's famed academy but only managed a solitary league appearance under Arsene Wenger before moving to Blackburn in 2006. He subsequently forged an excellent career under then manager Mark Hughes, breaking into the England setup and eventually securing a lucrative £15 million transfer to Tottenham in July 2008. Bentley has since struggled to establish himself at White Hart Lane and recently returned to the club following a serious injury sustained whilst on loan at West Ham.