Tottenham Hotspur manager Andre Villas-Boas has ruled out selling forward Jermain Defoe in this transfer window and has heaped praise upon the England international.
The 29 year old, who scored in Spurs' 2-1 defeat against Newcastle United in the opening round of games, is presently the only senior striker at White Hart Lane. Ironically, the player has been linked with a move away from the club this summer after failing to find enough playing time last year.
Now it seems Villas-Boas has confirmed that although Tottenham will try to bring in another striker, Defoe remains key to his plans and will get enough time on the field this season.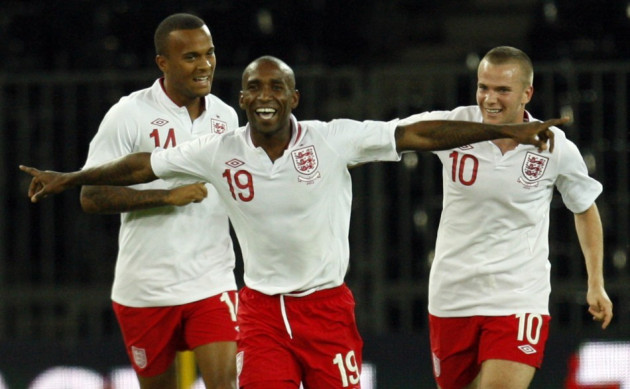 "He always has this killer instinct. He scored in midweek for his country, scored for us during pre-season and again here [St James' Park]. He is showing that touch that we need up front. Jermain accepts that we are looking for one more striker because the team is in need of that, but when we have them all together the quality of the player is tremendous," Sky Sports quoted Villas-Boas as saying.
"I have nothing to do with anything that happened in the past. It is a different situation for him now. He is our striker, is playing extremely well, is full of confidence and has been deadly in front of goal," the Portuguese tactician added.
It was earlier believed Spurs were in the market for two strikers. Villas-Boas has now revealed that he only plans to bring in one more frontman. The former Chelsea boss is confident that two experienced strikers and a young prospect will provide enough cover for him in his preferred 4-2-3-1 formation. The manager also seems to have plenty of faith in 19 year old Harry Kane - who featured regularly in pre-season - to step up when needed.
"Normally there is one that doesn't get enough time that he feels he should be credited with. That's not because you don't rotate enough, but because when you play a system with one striker it is very difficult to get the third one to play enough. Normally on my teams I like to promote the third one as a young striker who is competing for that place a bit more aggressively," the Daily Star quoted Villas-Boas as explaining.
Spurs are reportedly trying to negotiate a deal to re-sign Manchester City's Emmanuel Adebayor, who spent last season on loan at White Hart Lane, while there is also speculation that the club has been considering a shock loan move for Arsenal's Marouane Chamakh.