Signing Evaluation
Post-Harry Redknapp, Tottenham have taken a very strong stance this summer over their transfer policy, with Daniel Levy the clear head of the operation while Andre Villas Boas gets at least more of a say than at Chelsea. Jan Vertonghen and Gylfi Sigurdsson are both players who will offer more depth to the team, and Arsenal and Liverpool chasing the stars respectively shows just how high Spurs have come in terms of attracting top talent. Villas Boas' actions as deadline day hits will be interesting to watch, as he's given more freedom than under Roman Abramovich, and if the club can snare Yann M'Vila and a keeper, and keep Emmanuel Adebayor, it'll be a very successful summer indeed, whether or not Luka Modric stays.
Pre-Season Form
Tottenham's pre-season tour started out with a straight-forward win over Stevenage, with the side travelling to the USA afterward to draw with LA Galaxy and Liverpool, and defeat the New York Red Bulls. Back at home, wins over Northampton Town and Watford have sealed a decent start for Villas-Boas.
Reasons They'll Be Successful
Last season saw Tottenham go from strength to strength in the first half of the season, and if it weren't for a serious lull in form between the end of February and mid-April, they would never have lost that third spot on the table to Arsenal. What the club needs is more depth and the consistency to survive an entire season successfully, and without the sideshows that accompanied Harry Redknapp last season, and a fresh crop of players to assist across the board, Villas-Boas can use his experience of juggling Europa League and league games to give the side that consistency that they crave to stay in the top four.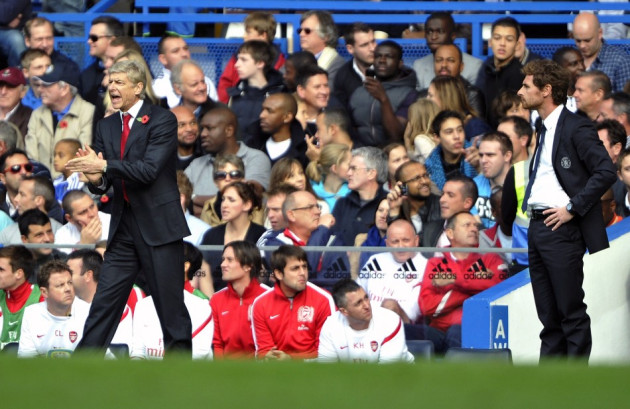 Reasons Why Not
Liverpool are continuing to spend big, Arsenal have finally made some moves this summer without a state of panic taking over and no more than spare change available, and Chelsea won't be happy with any less than fifth spot after their poor league showing last season. The competition for a top four spot is becoming increasingly difficult, and without Harry Redknapp, who took the side to the Champions League for the first time in their history, the Villas-Boas project that failed so miserably at Chelsea is a very big risk on Levy's part. The Luka Modric situation will need to be solved very soon, to keep Tottenham in a position where they can replace the man whose pass completion rate was the highest in the Premier League last season.
Expectations
The club has now gone without the lucrative Champions League for two years, and a fifth place finish won't be nearly good enough for Levy and could cost Villas-Boas his job.
Predictions
Fifth - Tottenham will push hard, but Chelsea's spending has been too high this season for the club to go without a top four finish. If Arsenal lose van Persie though, it could be the key to a last gasp fight for fourth spot.