Scott Parker could be ruled out of the Tottenham squad for the start of the season, with the midfielder suffering from an Achilles injury during his return to pre-season training.
Parker hasn't travelled with the Spurs squad to the United States, and the time he will spend out of action is yet to be assessed by the club's medical team.
And as Tottenham look to challenge once more for a spot in the Champions League, Andre Villas-Boas confirmed that they may have to do so without Parker at the beginning of the season at least.
"There might be a small tear on his Achilles," he told the BBC. "We are evaluating the situation regarding a possible operation that can take four to six weeks normally to heal."
Tottenham are currently getting ready for their pre-season tour of America, which will include the side facing Thierry Henry and now Time Cahill's New York Red Bulls.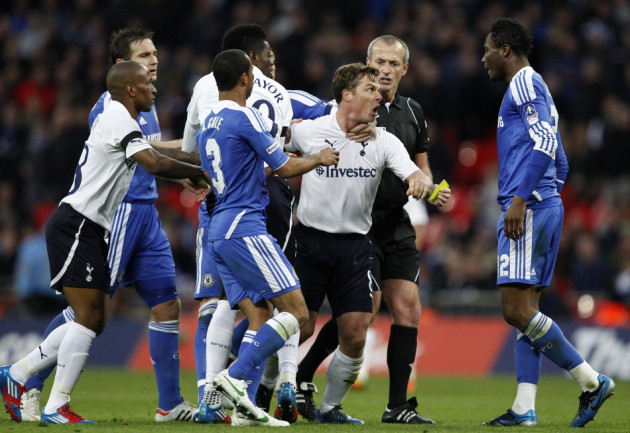 The north London club are without Luka Modric, who wants to move to Real Madrid, and after the playmaker was fined for his absence he has returned to training at Spurs Lodge.
A statement on the club's website read: "The club can confirm Luka Modric has returned to training today [Monday] at Spurs Lodge.
"The coaching staff will now determine the remainder of his pre-season preparation."
For Tottenham the matter over Modric's future comes down to money, with Real Madrid believed to be offering a figure well short of the £40 million they are hoping for.
The Croatia international is contracted to White Hart Lane until 2016, after signing a six year deal with the club two seasons ago.
Since then, he has handed in a transfer request every summer after, and while the club refused to sell last year they appear a lot more open to offers this time around.
But either way, Daniel Levy will no doubt want the situation sorted as soon as possible, with a replacement badly needed if Parker is to be unavailable in the middle of the park as well.