Tottenham have confirmed that Scott Parker has undergone successful surgery on his Achilles, with the midfielder set to return to training within a month in a much-needed boost for the north London side.
Parker didn't travel with Spurs to America in their pre-season tour, as the England international struggled with an Achilles injury that had been causing him problems on and off for months.
In July, Andre Villas-Boas admitted that Parker may not start the season for Tottenham, telling reporters: "There might be a small tear on his Achilles.
"We are evaluating the situation regarding a possible operation that can take four to six weeks normally to heal."
And now the club have released a statement saying that Parker underwent successful surgery and will return to training by September in the hopes of healing the injury for good.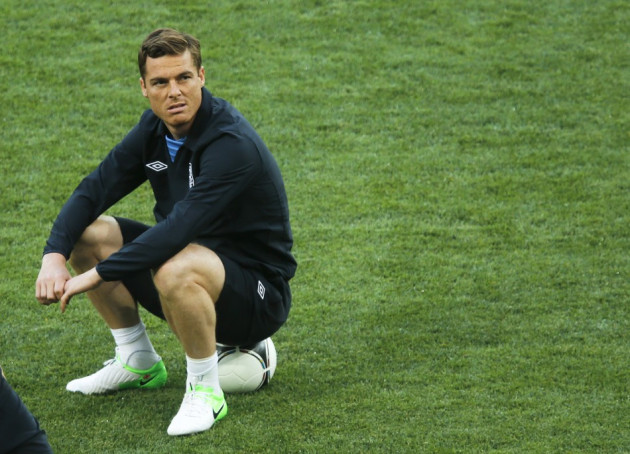 "Scott Parker has undergone successful surgery to his right Achilles," the statement read. "The midfielder is expected to return to training after the international break in September."
Tottenham have been so far successful on the transfer front, signing sought-after targets Jan Vertonghen and Gylfi Sigurdsson early on.
But for Spurs, it will be more about which players they can keep and which ones they let go as deadline day draws near, with numerous reports claiming that Luka Modric is currently training in isolation as his saga continues.
If Tottenham do lose Modric, they will no doubt need a replacement before the end of August, particularly if he goes for the £40 million asking price they're hoping for.
And Villas-Boas is standing his ground over the sky-high figure, saying this week of any imminent bids: "We'll try to solve it as soon as possible, obviously its the second time Luca has passed through this situation.
"It's obviously difficult for him but the chairman is defending the club's interest and value. The player has to understand that we want also to look at this current situation, but the fact that the offer doesn't meet the chairman's demands means we cannot do anything and the player is a good professional, and hopefully he will return to the team."