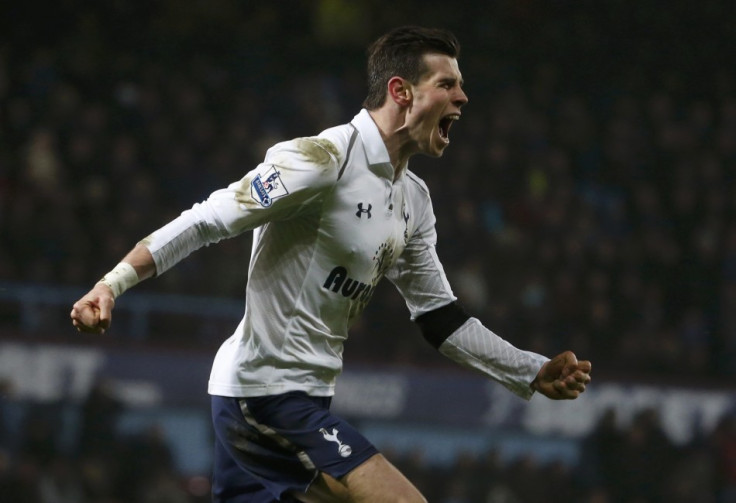 Tottenham legend Ledley King has outlined the reasons he believes Gareth Bale will remain at White Hart Lane even if some of the biggest clubs in Europe come calling in the summer.
The 23-year-old has been virtually unplayable in recent weeks as he has helped Tottenham climb to third in the league. He has scored nine goals in his last seven matches and is now consistently being mentioned in the same breath as Cristiano Ronaldo and Lionel Messi.
It appears almost inevitable that there will be suitors at the end of the season, but King, who spent his entire career at Tottenham, believes that the chance to turn the club into a powerhouse in Europe will be enough to keep him in north London.
"There's nothing better than to try to propel your club to be one of the best," King told the Evening Standard. "It is one thing to leave and play for one of the so-called best teams but, for me, the satisfaction is to improve your own team and make it the best. That's how I feel Gareth will look at it.
"Gareth is a good guy, he's a family kind of guy. He's got good friends at Tottenham and I think that's the difference from some of the other players [who left]. Hopefully, that keeps him here.
"There were little situations in my career but I was always happy at Tottenham and throughout my time as a player, I always thought they were showing signs of progressing. I felt a responsibility to push the club in the right direction and it's a similar thing for Gareth.
"He's happy at the club and he will see that they're moving in the right direction. Hopefully, that will be enough to keep him."
King played alongside Bale and is fully aware of the talent he possesses. Despite no longer being directly involved with the first team, with injuries forcing the defender to retire, he remains close to the players because of his ambassadorial role at the club.
Having watched Bale since the day that he arrived, he has his own explanation as to why the attacking midfielder has suddenly hit top form.
"Gareth has just become a father to a daughter [Alba, in October last year] and he is maturing as a footballer and a person," added King. "These events do have an impact on what you do on the pitch. When I became a father [in 2004], it certainly matured me.
"I definitely felt I grew up a little bit and you then try to take that bit more responsibility on the pitch, and that's what you're seeing now with Gareth. He feels good about life at the moment and it's showing in his football.
"It's a combination of confidence, maturity and a manager [Andre Villas‑Boas] who has really got great faith in him. He has taken all that with him on to the pitch and now he is performing at the highest level."
Villas-Boas will be hoping that if Tottenham can secure Champions League football then the club will be able to match the ambitions of Bale and that he will sign a new long-term deal.
If he does stay at Tottenham then there is a chance that he may just follow in the footsteps of King and become a genuine legend of the club.