France manager Didier Deschamps has questioned the decision of goalkeeper Hugo Lloris to move to Tottenham without speaking to Andre Villas-Boas.
The 25-year-old agreed to move to Spurs on deadline day after deciding that he wanted a challenge having played for Lyon for his whole career.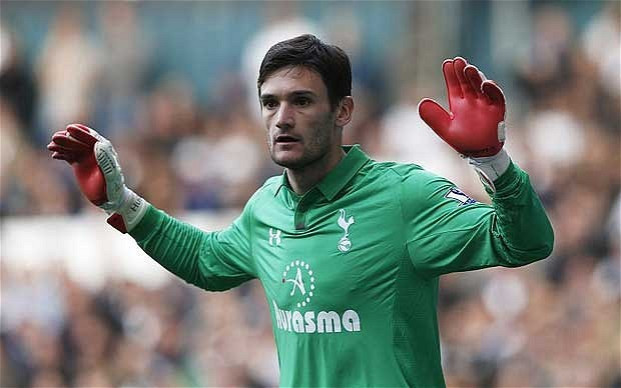 Since moving to White Hart Lane he has struggled to convince Villas-Boas that he should be the number one and has had to play second fiddle to veteran stopper Brad Friedel.
It had been assumed that the France captain would be first choice at Tottenham as he was some 16 years younger than Friedel and had established himself as one of the top goalkeepers in European football.
However, he has started just one Premier League game and has instead been used more often in the Europa League where he has made three appearances.
His international manager Deschamps has suggested that Lloris may have remained in Ligue 1 had he known that he would not be featuring regularly in the Tottenham side.
"His situation appears to me to be incomprehensible. We are not talking about a young goalkeeper but a guy who has been the France keeper for several years, who has played dozens of matches in the Champions League," said Deschamps who maintains he will be first choice for France.
"The problem is that he jumped on the train when it had already left the station and he did not start the season.
"The English league had started when he signed in August. The really important thing is that a player speaks directly with his coach and if Hugo had done that, maybe he would not have signed for Tottenham.
"But as for the French team, he is not in danger. He proved against Spain that he is a great keeper."
Lloris may not have had the chance to adhere himself to Tottenham fans but he was widely praised in France after his impressive display in the 1-1 draw with World and European champions Spain.