Luka Modric has insisted he has no hard feelings with Tottenham, after the midfielder finally secured a move to Real Madrid yesterday.
The confirmation of the move brought an end to a long-running transfer saga which has taken its toll on all involved, as Modric refused to travel with Spurs on their pre-season tour, and didn't play in their league matches while the club aimed to get their money's worth from the Spanish giants.
And now, as Modric settles into life at the Bernabeu, he says that there were no personal issues with Tottenham over the way he acted.
"There are no hard feelings. I want to thank everyone there," he said, as reported by Goal.com. "I spent three great years there and enjoyed every moment.
"People thought there was something bad between us but it wasn't anything bad. It was normal [in negotiations]. I am glad that it is finished now and that I am at Real Madrid."
For Tottenham, the deal will have been especially favourable for the north London club, as Modric won't be competing against them in the Premier League like he would if his move to Chelsea went through last summer.
And the Croatia international seems just as happy to be moving to Spain as Tottenham are.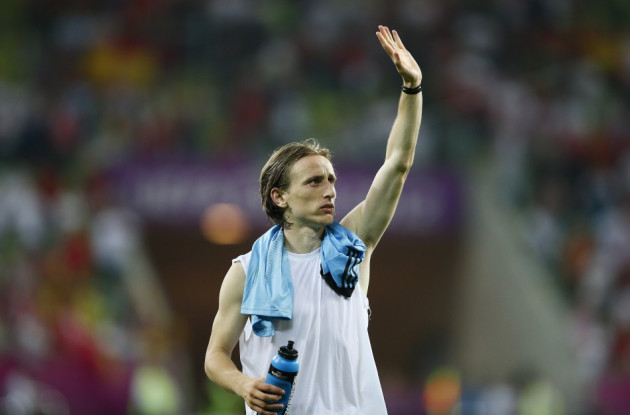 "I chose the Spanish league because it's one of the best leagues in the world," he explained. "When I was in Croatia I always wanted to play in Spain one day.
"And I chose Madrid because they are the best club in the world. They've won so many things, so many titles. It's amazing for me to be here.
"When I heard that Madrid noticed me, the rest lost interest."
For Modric, the opportunity to play Champions League football again will no doubt have been particularly appealing in his decision to move away from Tottenham.
Spurs had their opportunity to re-join the tournament cruelly taken away by Chelsea, who won the Champions League and after finishing sixth in the league were able to take Tottenham's fourth place qualification.
But with the new season, and a new manager, the side will be hoping to compete alongside Modric by the end of their campaign, and now that they have a huge deposit into the bank from Madrid, a replacement will no doubt be sought for the playmaker immediately.