Tottenham look set to lose young defender Steven Caulker permanently, with Swansea manager Brendan Rogers admitting talks have taken place over a move.
Caulker has been a Swans player since the beginning of June, and after already spending loan spells at Yeovil Town and Bristol City, his team opportunities with Spurs have been particularly limited.
And as Tottenham look to build on their squad in the summer, the club will no doubt be looking to clear out players they aren't making use of as well, and Rogers is banking on this being the case with Caulker.
"I spoke to Harry at length [following last weekend's 3-1 defeat at White Hart Lane], and just generally he understands Steven has had a fantastic season and it will be between now and the end of the season before they determine where he will go, it will depend on the club and where they are at," he told Sky Sports.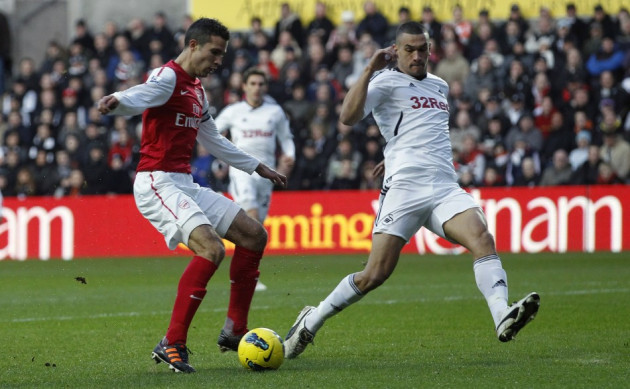 "He has made a massive jump in his career through playing games here, and it's down to where they see him fitting in there next season.
"He will be going back to Tottenham for pre-season, it will then depend on whether he is seen as one who will be part of their squad, whether he is going to play or whether he needs more games.
"For me, he is a young player, he is 20 years of age, who the more he can play the better he will become, and he will become a great asset for Tottenham I am sure.
"He could well come back on loan next season whether it will be here will be another question, but that will be nothing that will be answered until they bring him back in, have a look at the squad they have got and take it from there."
Caulker's future with Tottenham could well depend on the future of the club's manager, with Redknapp currently the favourite to take on the England managerial role, and Rogers one of the names suggested to replace him.
But should Rogers stay at Swansea next season, with the side looking all but safe from relegation despite boasting a modest squad in comparison to other teams in the Premier League, he could in fact come knocking for Caulker in the summer once more.