Tottenham striker target Fernando Llorente has hinted yet again that he wants to leave Athletic Bilbao at the first opportunity, as the star was involved in another spat with the owners of his current club.
Llorente's current deal with Athletic runs out in June 2013, and while that is still over 18 months away, there is reportedly a great deal of friction between player and club as he continues to stall on signing a new deal.
Reports of being expelled from a training session last month were compounded by accusations that the 27 year old missed a press conference, and Llorente now says he is tired of having to apologise to a club where he may not spend the entirety of his career.
"I cannot be in two places at the same time and I've not disobeyed anyone," he said, London24 reports. "They only notified me as I was leaving training and as I'd already agreed to do this interview I couldn't be in both places at once.
"I'm tired of saying sorry. I've had some difficult moments and at times it has got me down.
"The incidents at Lezama [training] were the most unpleasant I've experienced, but nevertheless I still feel wanted. For me Athletic is everything and I'll always be grateful to them.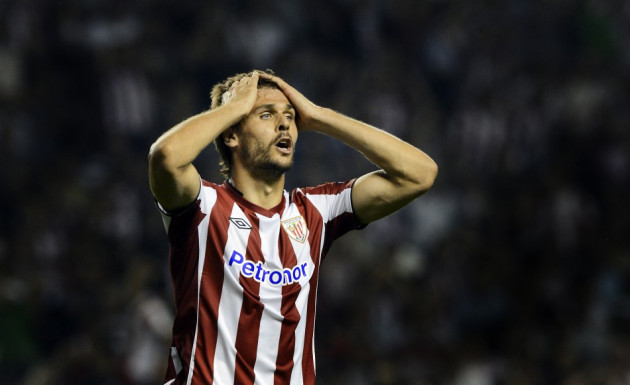 "I've had some magnificent years and I hope to be remembered as a player who gave everything when he was here."
Tottenham have long been tracking Llorente, and this latest news will no doubt be a boost for the north London club as they continue to keep an eye on the striker.
At the end of the summer Juventus were believed to be interested alongside Tottenham, but with Spurs still holding onto a great deal of cash from selling Luka Modric to Real Madrid, they could be in a position to outbid their rivals for the Spaniard in January.
Andre Villas-Boas has been faced with selection issues up front lately, with Emmanuel Adebayor continuing to misfire. The striker's latest blunder came when he was sent off against Arsenal, gifting the side's cross town rivals a win at the weekend.
Llorente has scored just once so far this season for Athletic in 11 appearances, but part of that could be because he is currently unsettled at the club.