Hamburg are hopeful that highly rated youngster Son Heung-Min will stay with the club next season despite Tottenham reportedly chasing the striker as he enters the final 12 months of his contract.
Since moving from the youth side to the senior line-up for Hamburg in 2010, Son has proven to be not only a striker who can deliver, but also one full of potential.
So far this season, the 20 year old has scored 12 goals in 32 appearances for the German side, and while they are currently seventh in the table, they can move up to fifth should results go their way over the final weekend of the season.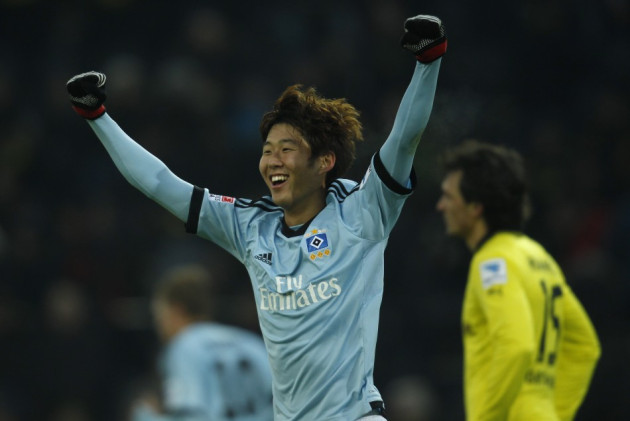 Son has been connected to a number of clubs this season who might be in the market for a striker, with Tottenham in particular believed to be looking at the youngster as a long term prospect to assist Jermain Defoe and Emmanuel Adebayor.
But Hamburg are still hopeful that they can keep hold of the starlet, despite his contract ending with the club in 2014.
Sports director Frank Arnesen told Bild: "I think he stays. At the moment there is no movement.
"There are also no talks. It is agreed that we will talk after the last game. In the coming weeks we will sit together [and discuss it]. "
Son is currently concentrating on the last match, where Hamburg face Bayer Leverkusen as they keep their hopes alive of qualification for the Europa League.
"I definitely want to shoot a goal against Leverkusen, so that we qualify for Europe," he said. "My 13th goal could possibly be a very special one. "
Should Son move to Tottenham in the summer, he will definitely be playing European football, though it remains to be seen whether the side will be in the Champions League or the Europa League.
On this season, he added:" It was the best season of my career. I have played and learned a lot.
"Especially in the tactical area and heading ability I have improved significantly. In the coming season, everything should be even better."