Andre Villas-Boas says he has sent scouts around the world to see if the Tottenham squad can be improved in January, and the manager insists that while Willian will not necessarily be moving to White Hart Lane, Emmanuel Adebayor won't be leaving.
Adebayor has made just four appearances for Spurs this season, and is yet to score as the side look to challenge for a top four spot once more.
The striker was an integral part of Tottenham's push for Champions League football last campaign, which they missed out on due to a technicality, and while he hasn't had the same impact this season, Villas-Boas insists Adebayor is very much in his plans.
"Obviously, every player wants to play, at the moment we are using the structure of one striker and Defoe has been doing extremely well," he told Sky Sports. "I think Ade has done extremely well in the games where he has come in for the squad, certainly he is in contention for games where we play with two strikers.
"At the moment we haven't found the comfort in that formation yet, but in the future when we use it, when we rotate the strikers he will be back in contention."
Villas-Boas also insisted that it was very unlikely that Adebayor might leave Tottenham in January, saying: "No, I don't think so. I don't think the club will be willing to let anyone go."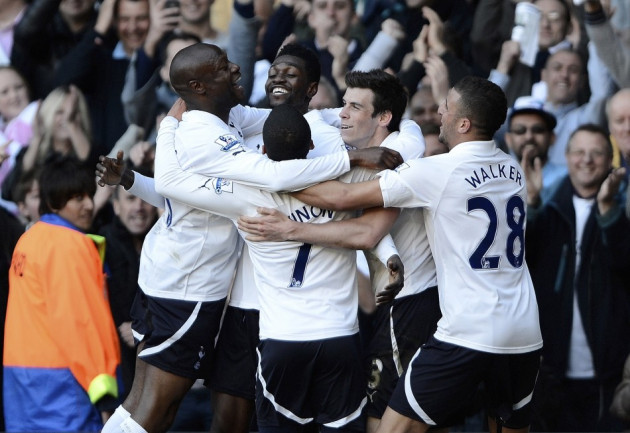 With that in mind, fans can take comfort in the fact that incomings are at the top of Villas-Boas' priority list come January.
And though the Portuguese tactician hasn't made detailed plans for the next transfer window as yet, he insists that reported target Willian may not be able to improve the Tottenham squad come the start of next year.
"He is an extremely good player, but we have to respect what we are doing and the talent we have in our squad and to be fair to you I have not thought about January," he explained.
"We have scouts all over the world gathering information but we have not studied January as we have so many players coming back from injury and I think they will be the main players coming in."
Tottenham are currently fifth in the Premier League table, and have won four of their last five matches in the league, despite a gruelling Europa League schedule.