Louis Saha has insisted that he wants to stay on at Tottenham next season, with the striker joining Emmanuel Adebayor in putting forward his ambition to stay at White Hart Lane for the long term.
Saha has had a successful spell with Spurs since making the move from Everton in the January transfer window, after Harry Redknapp took the 33 year old on board to replace the outgoing Roman Pavlyuchenko.
And as his short term deal comes to an end this summer, Saha has made his intentions clear to stay at Tottenham until next season as well.
"I cannot say I want to leave," he told The Sun.
"Harry has been good for me personally. What makes him so good is his personality, tactics and the way that he can work and relate to the players."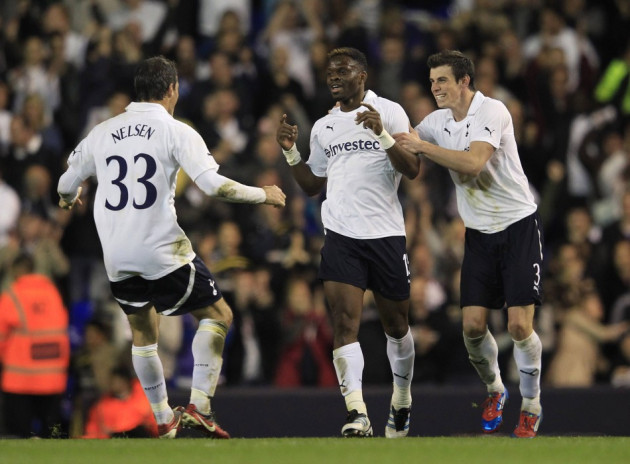 When Saha made the move from Everton on deadline day, some critics thought he might be too old to be able to provide apt support for Adebayor and Jermain Defoe up front. But after scoring four goals in 12 appearances, including a brace against Champions League contenders Newcastle which helped Spurs to a 5-0 thrashing over the Toon, the star may well be in Rednkapp's long term plans yet.
Adebayor is now in talks with Tottenham over his own future, with his loan spell at north London coming to an end and a return to Manchester City currently on the cards.
Wages are said to be a major issue for the Tonga international, and whether he stays or goes could have a big effect on the other transfers at the club, with Tottenham aiming to continue to be a sustainable side, in the knowledge that for another season they will go without sky high Champions League revenue.