Tottenham youth coach Tim Sherwood has insisted that Gareth Bale does not want to leave Tottenham in the summer, believing the winger to be happy at White Hart Lane despite talk of a big-money move to Real Madrid.
Bale has become by far and wide the most important member of the Spurs squad over the last season, with the PFA Player of the Year taking multiple prizes for his performances as he took the side to within a game of qualifying for Champions League football.
Despite the Wales international having claimed in the past that playing Champions League football was a priority, Sherwood believes that Bale is completely committed to Tottenham for the next season at least.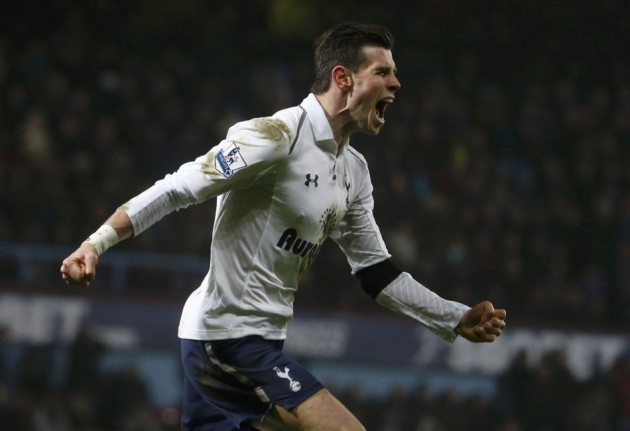 "He's fantastically happy at Tottenham," he told Talksport. "I see him around the training ground every day, he's got a good working relationship with the manager and he loves his team-mates.
"They show him the respect that he deserves and he gives it back to them.
"I don't see him banging the door down trying to get a move. I believe one million per cent he will stay at Tottenham."
Tottenham have always insisted that they will not be a selling club for bigger sides, and maintained that resolve while keeping Luka Modric for an extra season after the midfielder handed in a transfer request to go to Chelsea.
The club did eventually relent and sell the Croatia international to Real Madrid, but Sherwood insists that with the star quality Bale has, they won't be willing to negotiate if they want to realise their trophy ambitions next season.
"It's crucial for all teams when you're at the level of the league that we are, pushing for Champions League football, that players like Gareth Bale stay at your club," he explained.
"There will be a lot of clubs wanting to take Gareth [Bale] but he's 23-years-old and fortunately for Gareth and Tottenham, he's got good advisors.
"They know that it's not a flash in the pan, that he's got built in quality. Next year he will be exactly the same. There's time for him to go overseas or to another Premier League club but I think he needs to stay here.
"He's developing fantastically well, he just needs to put a level of consistency in his performance over a few seasons. He's already shown he can do it week-to-week, he needs to kick on next year and produce the same quality that he has this year.
"The opportunities will arise for him in the future if he wants to go over there."