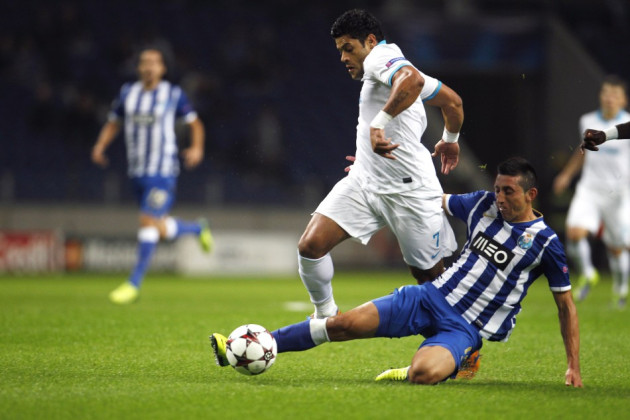 Zenit St. Petersburg striker Hulk has revealed that he would like to once again work with Tottenham manager Andre Villas-Boas.
The pair enjoyed a great deal of success together during their time at Porto, completing a memorable treble that included victory in the Europa League.
Hulk appeared close to a reunion with Villas-Boas this summer when the Brazilian was heavily linked with a move to Tottenham after a difficult start to his life in Russia.
Zenit were even prepared to allow the powerful striker to move to White Hart Lane on a season-long loan but the north London club refused to pay a fee of £10m just to land his services for a single campaign.
Hulk remained in Russia and has now scored seven goals in ten league appearances this season but he has still been consistently linked with a move to the Premier League, despite his contract with Zenit running until the summer of 2017.
And it seems he is determined to once again work under Villas-Boas after revealing how much he respects the young Spurs boss.
"I learned a lot with Andre Villas-Boas at Porto," Hulk told twentyfour7football. "He is very intelligent tactically. He was almost so well informed about the opponents that we pretty much knew everything about them when we went out on to the pitch. It was scary how much we knew.
"I am really happy Villas-Boas is making a mark in England, and it would be fantastic to play under him again one day."
Villas-Boas may well look to strengthen his forward line in January as Tottenham have scored just nine league goals in ten games this season.
Summer signing Roberto Soldado is still adapting to life in the Premier League and there have been questions raised over the future of Jermain Defoe and Emmanuel Adebayor - who remains largely out of favour.
One stumbling block potentially stopping Hulk from working with the Spurs manager could be his transfer fee as Zenit paid around £48m when they signed him from Porto back in September 2012.