Zinedine Zidane has lauded Gareth Bale's performances for Tottenham this season by suggesting that the the winger has been the standout player in world football.
Bale has been on fire for Spurs as they aim for Champions League qualification, often being the difference between a loss and a win as they fight hard for a top four place amongst fellow Londoners Chelsea and Arsenal.
And Zidane, who won countless trophies with Juventus and Real Madrid, says Bale's skills have put the Tottenham star above any other player in the world this season.
"This year the player who's impressed me most is not actually playing in the Champions League," he told Sky Sports.
"He's playing in the other cup and that's Bale.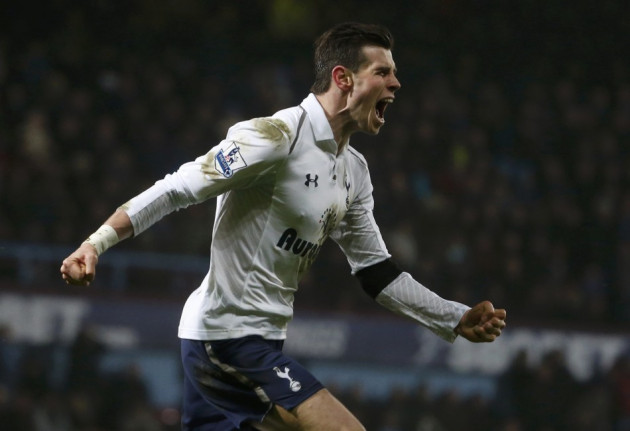 "He's unique. He makes things look easy, his pace is frightening, his acceleration is unbelievable because of his ability to go through the gears in very little space."
Meanwhile, Tottenham are facing a particularly tough fight to keep hold of third place in the table, after dropping important points in two of their last three games.
Spurs have played a game more than Arsenal and Chelsea, and must juggle some tough Europa League fixtures with their upcoming league match with Everton.
But Bale has complete faith that his side will continue to build on their recent 2-1 win over Swansea and secure a return to Europe's elite competition.
"We are a very close group as a team. At some places there's little groups here and little groups there but we have got a great team spirit and we want to take that into the rest of the season," he explained to Eurosport.
"The main thing for us is that we don't get carried away. We're comfortably able to finish fourth in the league and competing for third - we've got to take it game by game.
"We can push on in the Europa League as well against Basel. Our away form has been very good - we showed that against Lyon. We want to do as well as we can in both competitions."
Bale is certainly used to hearing praise from footballing experts, but the 23 year old insists he isn't getting carried away with comparisons ranging from Cristiano Ronaldo to Lionel Messi.
He said: "Ronaldo and Messi have set the standard as the best players in the world, and everyone wants to play like them. Year by year I'm improving and I can still improve."