Tough Guy Challenge: The 'Safest Most Dangerous Event in the World' [SLIDESHOW]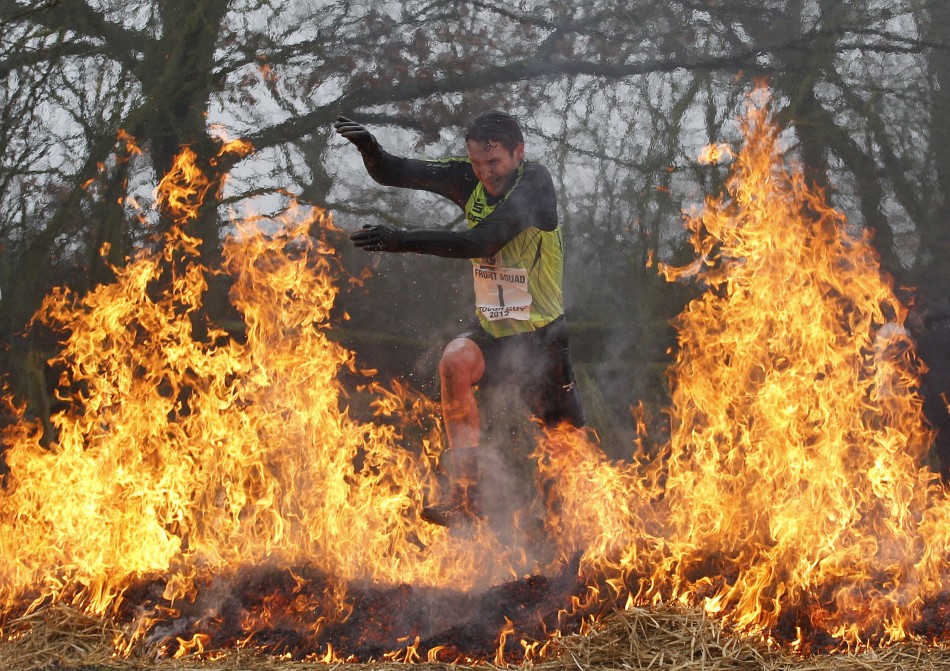 Thousands of competitors have taken part in this year's Tough Guy challenge, which describes itself as the "safest most dangerous event in the world" and may well be the hardest.
They had to navigate their way through fire, water, mud and tunnels while being bombarded by smoke bombs and blank artillery shells to complete the gruelling assault course.
The eight-mile Tough Guy challenge in Perton, Staffordshire, featured a variety of punishing obstacles with names like Killing Fields, the Vietcong Torture Chamber and Battle of the Somme.
The course is so risky that everyone who takes part is required to sign a "death warrant", clearing organisers of any legal responsibilities in the event of injury or death.
About 6,000 competitors take part in the annual race for charity, with up to a third failing to cross the finish line.
Click through our slideshow to see photos from the 25<sup>th Tough Guy challenge.
© Copyright IBTimes 2023. All rights reserved.