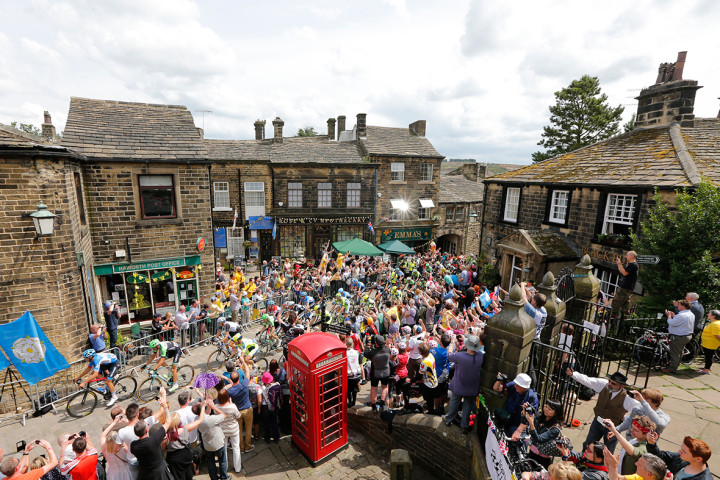 As the Tour de France prepares for its third and final British stage, terminating at Buckingham Palace, travel warnings have been issued across the capital.
Around 2.5 million fans lined the streets of Yorkshire for the first two stages of the cycle race - half the population of the county.
The third stage will begin in Cambridge city centre at 12.15pm, going through Cambridgeshire and Essex before hitting London and sweeping past iconic sites, including the Olympic Park, Houses of Parliament, and Buckingham Palace. The last section of the race in central London is expected between 3.30pm and 4.00pm.
As a result there will be extensive road closures today, causing traffic disruption for the boroughs of Redbridge, Waltham Forest, Hackney, Newham, Tower Hamlets, City, Westminster, Lambeth and Southwark.
Tower Bridge, Southwark Bridge and Westminster Bridge will be closed for most of the day; other central London bridges will remain open.
Transport for London, (TfL), is advising motorists to avoid affected roads and to check their routes before making any travel arrangements.
Here are some road closures in London. Click here for Full List.
The Met Police have been working closely with TfL and other agencies to ensure that everyone and everything is well prepared for the event.
Chief Superintendent Colin Morgan, said: "An event like this will inevitably attract tens of thousands of people keen to get a glimpse of the riders and soak up the atmosphere. Our message to those people coming is, as always, to be prepared, look after your valuables, check the weather, plan your journey and please follow the direction of the event stewards."