Australian cyclist Cadel Evans has adopted a baby boy with his wife.
The 2011 Tour de France champion and his wife Chiara Passerini took in the one-year-old child after travelling to Ethiopia to complete adoption paperwork.
Evans, 34, and Passerini hope the child will be living with them at their Switzerland home from January.
Passerini confirmed that their early departure from Australia on December 16 was to visit Ethiopia as part of the adoption process.
''Going to Ethiopia was our reason for the early departure from Australia. We came here to bring home our little 12-month-old boy after months of paperwork," she said.
''We always felt the strong wish to adopt, so we decided to start our family through adoption. It certainly wasn't an easy process but we're very happy to bring our little man home with us in the next few weeks, depending how the final paperwork goes.''
Passerini, a choir singer and pianist, hinted at their plans with a tweet on Boxing Day, and attached a photo of her holding a baby's hand. ''We had the most special Christmas of our lives ...'' she tweeted.
Evans, who became the first Australian to win the Tour de France after taking the trophy in July, tweeted recently: ''Being quieter on Twitter ... busy babysitting! ;o)''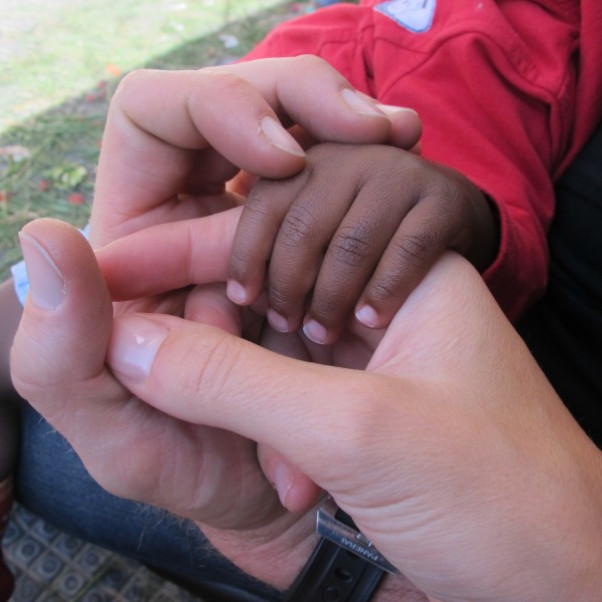 Evans does not plan to start racing again until March ahead of the June 30-July 22 Tour de France.
The Australian will then compete at the London Olympic's road race events.
The late start to his training season will allow Evans to spend time with his new son at their home in Stabio, near the Swiss-Italian border.
Evans is renowned as one of the most active philanthropists in the sporting world, but it not known if his decision to adopt an Ethiopian boy has any links to his humanitarian preferences.
The name of their new child has not yet been disclosed.