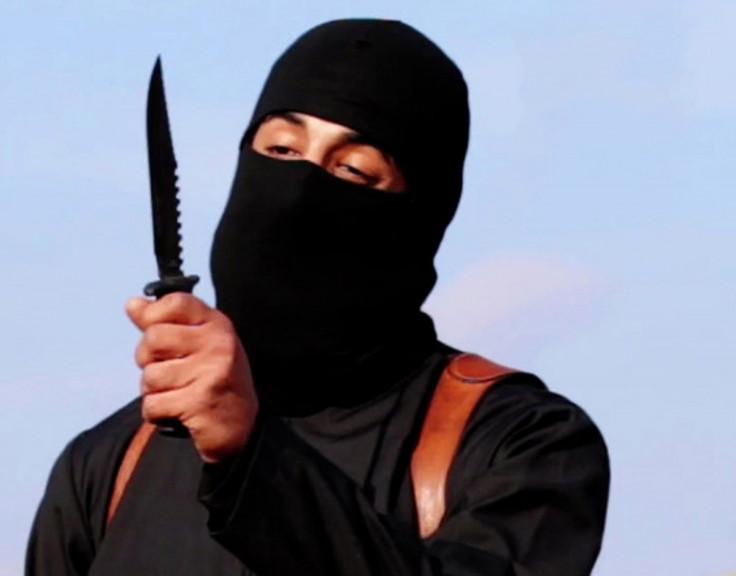 'B' was an "intelligent, educated and ambitious" girl who was destined to study medicine at university. Home-schooled by her mother at their Tower Hamlets home, the precocious 16-year-old amassed an impressive array of A's and A* grades in her GCSEs and sat some of the exams early.
She possessed flawless spelling, grammar and punctuation and by all accounts had a bright future in front of her. Living with her parents and five brothers and sisters in east London, B - who identity would later be concealed by a court judge - stood out from the rest of the Muslim family with her striking pale skin and tendencies to want to stay indoors when the rest of the family took part in outdoor activities.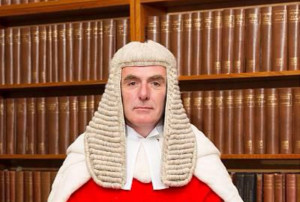 It was there, inside the family home, that B became radicalised by Isis, watching so many hours of violent executions that a court judge said she became "addicted" to it and as a result "numb" to its savagery.
Brainwashed by the propaganda, B attempted to flee to Syria in December 2014 knowing she could be forced to marry an Islamic State soldier and become a 'jihadi bride'. But her plan was foiled when her mum – informed of B's flight details by her son – reported her missing.
The Met Police swooped on her flight and removed her from the plane and took her in for questioning. She later told detectives she wanted to fly to the civil war-torn country because she wanted to live under the Caliphate.
"I agreed with the 'follow the rule of law in your own country' argument, and if you want to live under Sharia law just go there," she explained. "Ultimately, that was why I got on the plane. I wanted to live in an Islamic state under Sharia law."
She was made a ward of court before being allowed to return home after her parents promised to install equipment that would monitor her internet activity and watch out for signs for fundamentalism.
Two months later counter terrorism officers arrested B after the teenager was found to have viewed "a colossal volume of death related imagery". This time she would not be returning home.
'The Book of Jihad'
Two months after B was arrested, police detained the rest of the family in a raid that uncovered a cache of extremist title's including "A Muhajid's Guide to the West", "The Book of Jihad" and "44 Ways to Support Jihad".
Videos recovered included clips called "For the Sake of Allah (Fisabilillah)" and lectures on extremism. Searches found on devices there included clips on Met Police and Queen's Guard response times, and "Thames House, 12 Millbank floor plan" - the building where MI5 is based.
I can not imagine how officers remained inured [to extreme material] - Justice Hayden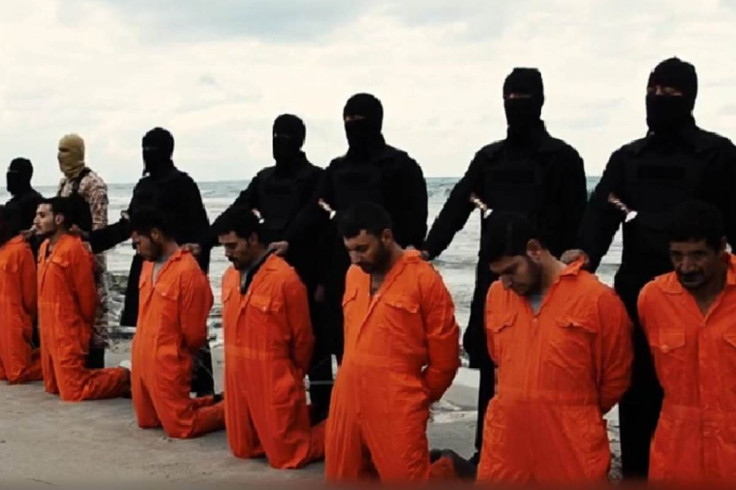 A report published on Thursday (14 July) described the material thus: "Some of the material on these videos, all agree, depicts behaviour of appalling human depravity.
"It includes mass killings, sadistic torture (which I have been advised has symbolic significance and is not merely gratuitous), random killings by youths in a car by using AK47 machine guns, scenes of mass graves and bloodied lakes and killings videoed in such a manner as to create the impression that the viewer is the killer looking through the cross hairs of a telescopic sight attached to a rifle."
It was so extreme, Justice Hayden said he could not imagine how officers managed to view it "whilst remaining inured."
Road to radicalism
The report highlights one of the catalysts for B's radicalisation as the escalating tensions in Gaza, where her father spent time as an aid worker, in the summer of 2014.
"There is some consensus that the root of B's curiosity in Isis lay in her concern about the situation in Gaza, July/August 2014, and its impact particularly on children caught up in the conflict," Justice Hayden concluded.
No one, including B herself, could explain how she went from "concerned onlooker to Isis sympathiser" - Justice Hayden

Her feelings festered because family members were not able or prepared to discuss the politics of the conflict in Gaza and Syria or about the differences between Hamas and Isis, the judgement continued.
Even though the fuse had been lit, no one, including B herself, could explain how her journey from "concerned onlooker to Isis sympathiser" came about.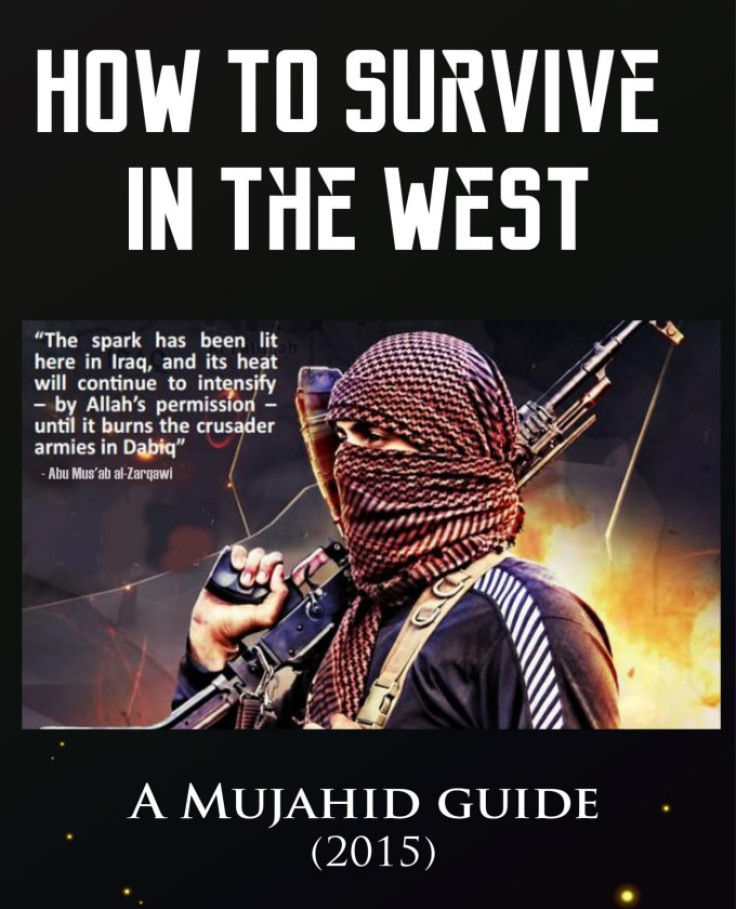 Role of dad
The father - a Berber male from Algeria - played a pivotal role in radicalising B. He and his wife pledged to watch B after she returned home but the pair failed catastrophically.
He showed his children videos or pictures of Muslims being killed and burnt alive. He, Justice Hayden concluded, did not protect his children's "childhood innocence" and his failure to rise to those obligations was "critical" to what has happened to B.
I also consider that like B, he too has become desensitised, on a basic human level, to images of child and adult suffering. His response is ideological rather than visceral," the judge said.
B and her father were not close and the parent said in evidence "'maybe she is thinking if she goes to Syria she would please me".
He showed his children videos or pictures of Muslims being killed and burnt alive.
Role of mum
Unlike the relationship with her father, B and her mother "plainly have a very close relationship". She was committed to her children and wanted to be at the centre of their lives. "She aspires to do Allah's will, through her children," Justice Hayden added.
The closeness led the judge to conclude that even before B's attempted flight to Syria the mother would have known that her daughter was "dangerously enthusiastic" about Isis.
"I am satisfied that the mother made no effort at all to restrict her daughter's use of the Internet either before or indeed after her attempted flight to Syria."
She was also party to a deception upon each of the safeguarding authorities involved to keep hold of her child. The parents ultimately colluded to create the impression that they were monitoring their daughter's safety at a time she was becoming "dehumanised" to Isis atrocities.
'B' was 'dangerously enthusiastic' about Isis.
Age and sex
Aggravating features that led to B's radicalisation included her reluctancy to integrate with society. Unlike her brothers she did not take part in sports activities.
In a report prepared for Justice Hayden, professor Andrew Silke and doctor Catherine Brown said there were more than 200 different causes of radicalisation and that 15-24-year-olds were the most susceptible.
Those who craved a sense of belonging, a "camaraderie" were more likely to prescribe to Isis, as were those who were psychologically vulnerable. Her sex also made B a more likely recruit.
"I have been struck by the extent to which the girls in this family have been most vulnerable to radicalised ideas," Justice Hayden said.