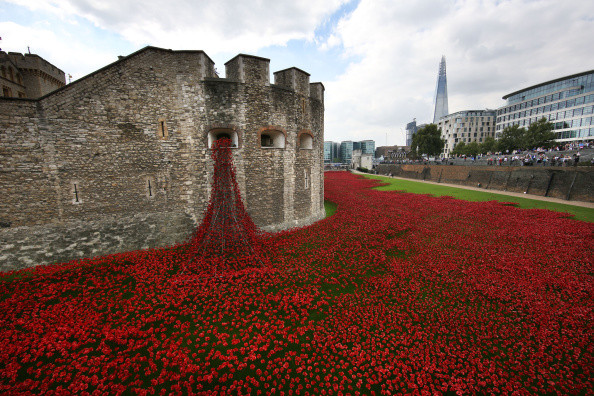 Paul Cummins, the man behind the poppies that are currently surrounding the Tower of London, has revealed that he lost a finger when working on the ceramic flowers' art installation.
Cummins, 37, injured his right hand after it was crushed in an industrial roller that was used to create the 888,246 ceramic flowers.
He lost his middle finger and the functioning of his index finger during the accident in May, which left him unable to finish off the poppies.
"I did nearly kill myself halfway through. We had to rally the troops. Morphine helped," said Cummins.
Cummins hopes to be able to return to work in six months.
Blood Swept Lands and Seas of Red installation was designed to commemorate every British fatality between 1914 and 1918 in the First World War.
It will remain on display at the Tower of London until Remembrance Day on 11 November.
The last poppy will be added to moat on the day.
The poppies went on sale for £25 each and the Tower of London website has confirmed that all 888,246 poppies are sold out now.
"We are delighted to announce that we have sold all the poppies. We do realise that this news may be a disappointment for those unable to purchase one of these unique pieces of art. We will be confirming orders in the next few days and should any further poppies become available we will put details on our website," read a statement on the Tower of London website.