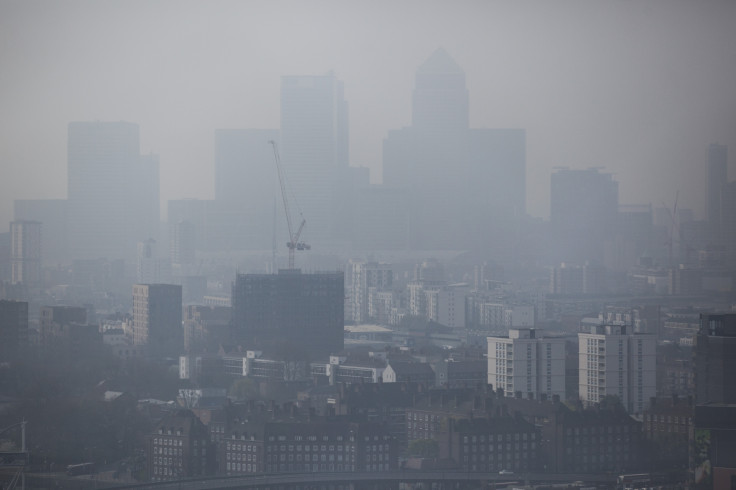 A cloud of toxic smog has blanketed the UK, with health warnings issued for people with conditions such as asthma.
The Department for Environment, Food and Rural Affairs (Defra) warned that air pollution levels will remain moderate or high across most of the UK on 19 March, with Wales and parts of England remaining on alert the following day.
What is smog?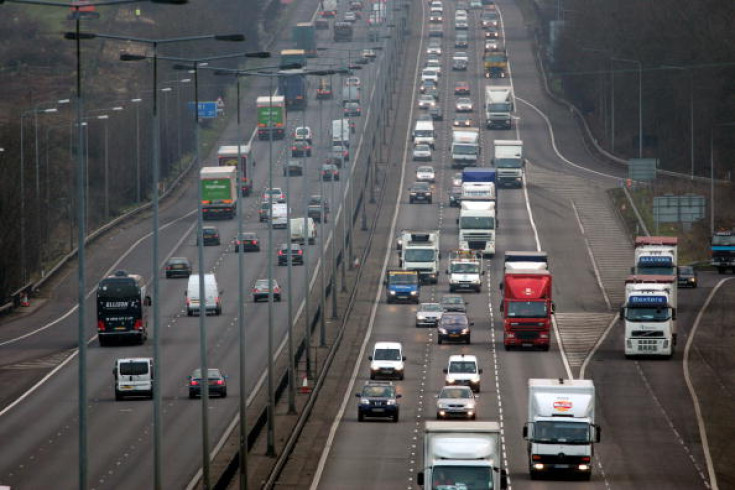 Smog is made up of dust, soot, diesel fumes or aerosols. While rapid industrialisation led to high levels of smoke and sulphur dioxide in the past, the biggest cause of air pollution today is vehicle emission.
"Petrol and diesel-engined motor vehicles emit a wide variety of pollutants, principally carbon monoxide (CO), oxides of nitrogen (NOx), volatile organic compounds (VOCs) and particulate matter (PM10), which have an increasing impact on urban air quality. In addition, pollutants from these sources may not only prove a problem in the immediate vicinity of these sources, but can be transported long distances," Defra said.
Smog is formed when air pollution levels are high and there is little to no wind, so particles are able to build up to create fog-like cloud.
Where did the toxic cloud come from?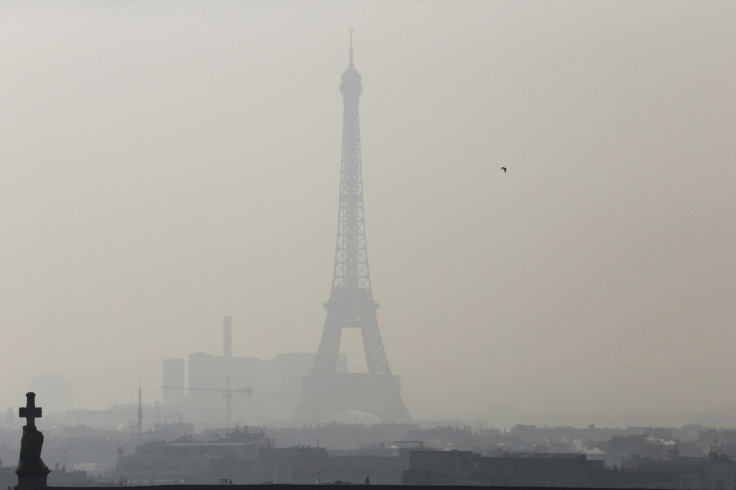 This particular cloud of smog is a result of home-grown air pollution mixing with that blowing in from Europe: "Winds bringing in pollution from the continent, combined with locally generated pollution and still weather conditions has led to some high pollution measurements across the UK," Defra said.
Paris and many parts of Northern France were covered in smog earlier this week, with the Eiffel Tower and the Arc de Triomphe hidden behind the veil of pollution – levels were so bad police in the capital put out emergency measures, with speed limits lowered and rubbish burning halted.
Authorities measured the concentration of particles with a diameter less than 10 (PM10 – an indicator of pollution levels). The safe limit is set at 80 microgrammes per cubic metre. Readings showed levels had reached between 80 and 95.
When will it go away?
Pollution levels should drop back down to normal levels on 20 March – so hopefully the smog will not obscure the total eclipse taking place over the UK.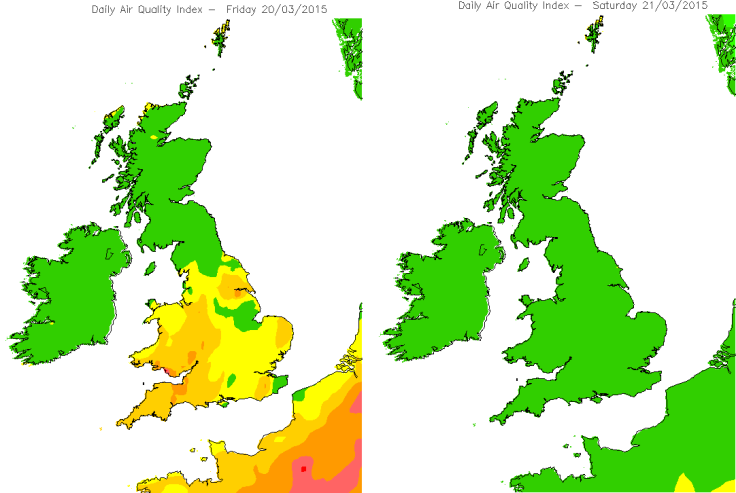 Defra said: "Air pollution levels are expected to improve to mainly Low across Scotland, Northern Ireland and the far north of England tomorrow. For Wales and the rest of England, levels will be mainly moderate, with isolated high levels continuing in some urban parts of the Midlands, south Wales and southwest England. The cleaner conditions will extend south to give mainly low levels of air pollution across the United Kingdom from Saturday."