Automobile manufacturers Toyota and Audi have confirmed they will demo vehicles with autonomous driving features, at the 2013 Consumer Electronics Show (CES).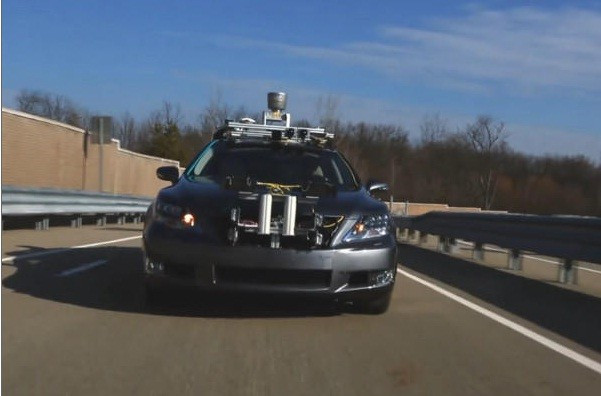 Follow all the news, reviews and rumours on our CES 2013: Live Blog
The Wall Street Journal (WSJ) indicated Toyota posted a preview video (check the five second video here), showing a Lexus equipped with a range of sensors. The attached caption reads: "Lexus advanced active safety research vehicle is leading the industry into a new automated era."
The prototype car by Toyota was a Lexus LS600h, equipped with radar and camera equipment. This, it is claimed, will allow the vehicle to detect other automobiles, road lanes and traffic signals, effectively allowing the car to navigate the streets without the continual presence of a driver.
Toyota's vehicle also seems to feature a roof-mounted laser, something Google is believed to be using for their experiments in this field. The Internet search giant created quite the buzz in 2011, when they were issued a patent in the US, for a driver-less car. Google then tested the vehicle last year, on public roads in the American state of Nevada.
Incidentally, Google's test cars are of a Toyota make. However, the companies have confirmed there is no collaboration involved between their two efforts.
The notion of a driver-less car can and does raise questions over safety of both the occupants of the car and pedestrians. This is something Toyota have sought to address by installing a radar that detects movement in front of the vehicle. In fact, should it detect a foreign object, the system will override the driver in case he/she continues to accelerate.
Dave Sullivan, an analyst with the AutoPacific Inc. research firm, was quoted by the WSJ as confirming Toyota had been spotted testing an autonomously-driven vehicle in Michigan.
Meanwhile, Audi will also bring similar concept to the show, including, according to the WSJ, the ability to park the vehicle without human assistance.