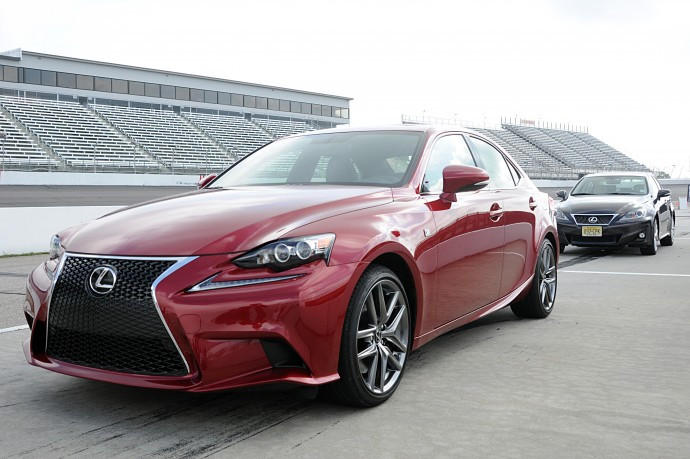 Japanese car maker Toyota said it will reduce prices of auto parts for the luxury Lexus car models in China in light of the government's anti-trust probe into the automotive sector.
A statement published on the Lexus website in China said prices of about 15,000 parts will be cut by an average 26% from September, taking into account the government's concerns over prices.
China's National Development and Reform Commission (NDRC), the country's price regulator, earlier said it is probing more than 1,000 domestic and foreign firms in the auto sector over monopolistic practices.
"In response to the NDRC's concerns over monopoly practices in the industry, Lexus China will cut prices of spare parts in China starting from September 1," the company said.
"The company will ensure full compliance with the Chinese law, improve management behaviour ... protect interests and rights of customers and contribute to the China auto industry."
Prices of radiators will be cut by 35%, while that of automatic transmission systems and air bag systems will be down by 30% and 25%, respectively.
Lexus joins other foreign automakers such as BMW, Mercedes-Benz and Audi who lowered prices of auto parts in response to China's antitrust probe into the industry.
The move by Toyota comes after the NDRC levied a record 1.24bn yuan ($200m, €150m, £120m) fine on eight Japanese auto-parts makers and four bearings manufacturers for their collusive behaviour. The amount is almost double the 670m yuan fine imposed on six baby food makers in 2013.
In addition, Mercedes-Benz, owned by Germany's Daimler AG, had been found guilty of breaking anti-monopoly laws in China by manipulating prices for after-sales services in the country, according to the official Xinhua news agency.
The anti-monopoly investigations into the Mercedes-Benz dealers are still underway, Xinhua added.
The local price regulator in central China's Hubei province earlier announced a combined fine of 1.6m yuan for four BMW dealers in the province, who were found to have formed a price alliance.
NDRC had earlier said it found similar monopolistic practices at Chrysler and Audi.