Toyota Warns Against Using Front Passenger Seat Amid Airbag Recalls
Toyota recalls 247,000 vehicles in US to fix defective Takata airbags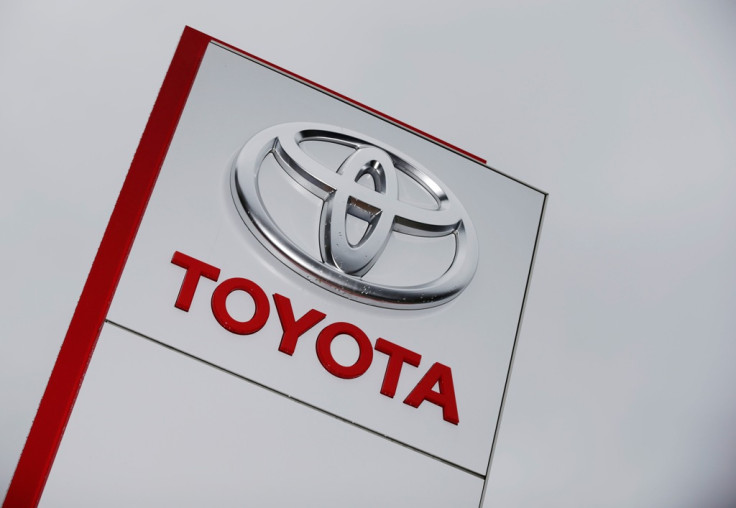 Auto giant Toyota Motor has asked scores of US customers to keep people from occupying the front passenger seat until dealers fix faulty airbags.
On 20 October Toyota ordered the recall of nearly 247,000 Toyota Corolla, Matrix, Sequoia, Tundra and Lexus SC vehicles, sold in the US, to fix defective airbags manufactured by the Japanese firm Takata.
Reports said that airbag inflators could malfunction if exposed to consistently high humidity, causing metal fragments to fly out when the bags are deployed in a crash.
Toyota said in a statement: "Beginning this week, all known owners of the affected Toyota and Lexus vehicles will be notified by first class mail to return their vehicles to a Toyota or Lexus dealer. The dealer will replace the front passenger airbag inflator with a newly manufactured one.
"If a replacement part is not available at the time of vehicle service, the dealer will follow procedures to temporarily disable the front passenger airbag assembly. In addition, the dealer will install a glove box hang tag informing occupants that the front passenger seat should not be occupied until the inflator assembly is replaced and the airbag is fully functional.
"The new initiative targets vehicles in consistently high absolute humidity areas, including southern Florida, along the Gulf Coast, Puerto Rico, Hawaii, US Virgin Islands, Guam, Saipan and American Samoa."
Toyota issued the public warning just as the US National Highway Traffic Safety Administration (NHTSA) boosted efforts to reach at least 4.7 million motorists driving with potentially defective airbags.
The NHTSA said in a statement: "The National Highway Traffic Safety Administration urges owners of certain Toyota, Honda, Mazda, BMW, Nissan, and General Motors vehicles to act immediately on recall notices to replace defective Takata airbags.
"The message comes with urgency, especially for owners of vehicles affected by the regional recalls..."
June Recalls
In June, Japanese automakers Honda Motor, Nissan Motor and Mazda recalled over two million vehicles to repair potentially faulty airbags and the decision followed a similar move by rival Toyota Motor that month.
Honda's recall covered 2.03 million vehicles, including the Fit compact the world over, the carmaker said in a statement on 23 June.
Nissan's recall covered about 130,000 vehicles, including the Cube.
Mazda recalled 159,807 vehicles worldwide.
On 11 June, Toyota ordered the recall of nearly 650,000 vehicles in Japan to deal with potentially faulty airbags, after Takata warned that further repairs could be needed.
The vehicles covered by the June recall include Corolla and Camry sedans and Tundra trucks.
Takata has, over the last six years, recalled about 16 million vehicles globally for defective airbags. At least four deaths, all in Honda cars, have been linked to the faulty airbags, Reuters reported.
© Copyright IBTimes 2023. All rights reserved.