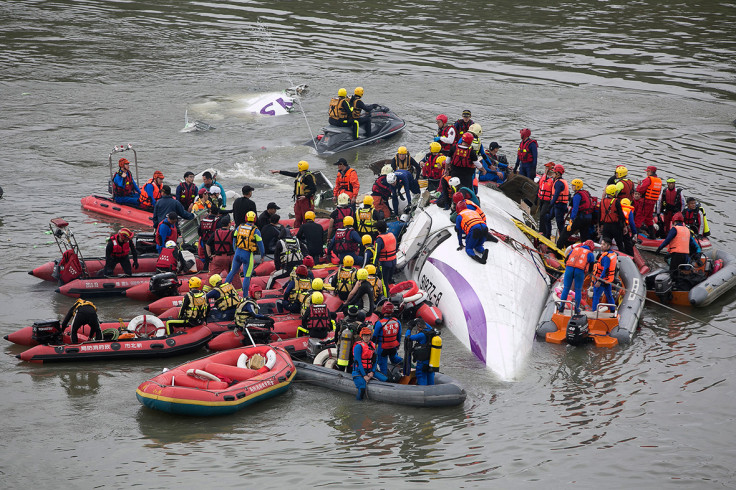 The death toll in the plane crash off Taiwan has crossed 30, and rescuers are not optimistic about the chances of finding more survivors.
Thirty-one people have died, 15 survived and 12 are still missing after the TransAsia plane — a turboprop ATR 72-600 — carrying 53 passengers and five crew, crashed into the shallow Keelung river on Wednesday.
Speculation continues as to the cause of the crash. The last communication from the plane was a message saying "mayday, mayday engine flameout",which indicates that engine failure precipitated the disaster.
However the aircraft was a twin-engine plane, and such craft are usually able to keep flying even when one engine fails.
TransAsia Airways chief executive Peter Chen said the plane that crashed was practically "brand new" and among the most advanced twin-engine short-haul aircraft used around the world.
However, one of the engines had recently been replaced, he added.
The accident happened a few minutes after the plane took off from Taipei's Songshan airport on way to the island of Kinmen.
Narrowly missing apartment buildings and careening over an overpass, the plane eventually crashed into the river.
Local air traffic sources believe the plane lost speed while climbing after take-off.
The plane's cockpit voice recorder and flight data recorder were recovered on Wednesday afternoon and sent for analysis.
Taiwan's civil aviation authority said the pilot had logged 4,916 hours of flying hours while the co-pilot had 6,922 hours.