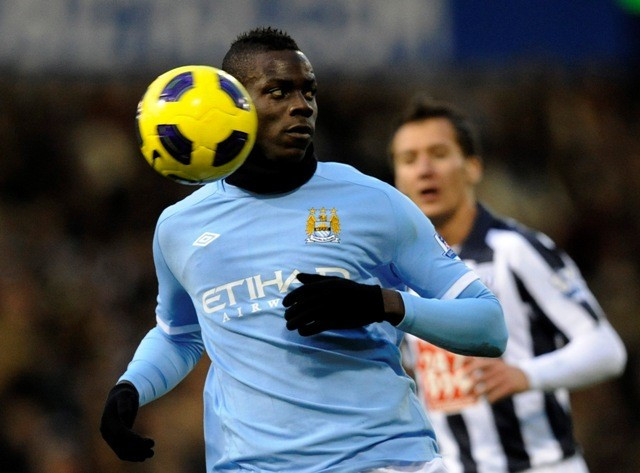 All the latest transfer rumours from Italy's Serie A. AC Milan are linked with Manchester City striker Mario Balotelli whilst Roma have announced they expect Daniele De Rossi to remain at the club. Juventus target Freddy Guarin has said that he will not hand in a transfer request in order to move to Juventus and Giuseppe Rossi will remain in Spain after Villarreal announced the striker had been taken off the transfer list.
Mario Balotelli has re-opened talk of a move away from Manchester City after claiming that he does not enjoy life in Manchester an would accept a move back to Milan. Mario Balotelli has been constantly linked with a move to AC Milan since his big money move to Manchester City last summer and this latest outburst from the controversial forward may be one step too far for Roberto Mancini.
"I am not well in Manchester, I don't like the city," Balotelli told Sky Sport Italia. "I'm happy with the coach and within the team, but you can't have everything in life. I don't know if I will stay until the end of my contract. I'm here for now and then we'll see. AC Milan? It's a great club, one day it could happen," he added.
The Serie A champions are now set to make a move for the Italian before the transfer window. However, chiefs at the San Siro are aware that Balotelli's contract runs until 2015 and the Italian forward will cost a vast sum of money.
Roma have said that they expect Daniele De Rossi to extend his stay at the club this summer. The Italian midfielder's contract expires next summer and it is believed that Manchester City is interested in bidding for the player. However, Roma chief Caludio Fenucci has said that he expects their star player to sign an extension.
"We have presented an offer to extend to De Rossi, and I think it is in the interest of the player and club to continue this relationship," Fenucci is quoted as saying by La Repubblica.
"We just have to find the right balance and I am convinced that in the end we will come out on top. As is the case in these matters, there is a request from the player and an offer from the club," he continued.
Juventus target Freddy Guarin has said that he will not force his exit from Porto in order to move to Juventus. It is belived that the two clubs are in talks over a possible transfer but the player will not risk his reputation at the club by demanding a transfer.
"I know there are clubs interested but I do not know whether there have been negotiations or not. I am waiting for Porto to say something about the clubs who are interested in Fredy." Talking to reporters, Guarin's agent said.
"It is all very clear. The club that wants Fredy will have to talk to Porto and whatever Porto decide, it is fine by us. This means there is no interest in forcing an exit. Unless Porto say they have come to agreement with another club for the transfer, Fredy is fine at the club," he explained.
Juventus have been dealt a blow in their pursuit of a star striker after it was revealed by the Daily Mail that Giuseppe Rossi will remain at Villarreal this season. Juventus have announced that they are looking to sign a world class striker and the Italian giants saw Rossi as the answer to their striking problems. However, the Spanish club has taken the Italian striker off of the transfer list and the striker will stay in Spain this summer.
: 'Giuseppe Rossi has officially been taken off the market after they sold Santi Cazorla to Malaga," Rossi's agent, Federico Pastorello, told Sky Sport Italia
'The economic problems which the club had have now been resolved by that (£16.5million) transfer. Nevertheless, this decision has liberated Rossi as he's now just focusing on playing football and scoring goals," he continued.
Juventus are now set to turn their attention to Manchester United striker Dimitar Berbatov who they see as a cheaper and more experienced alternative.