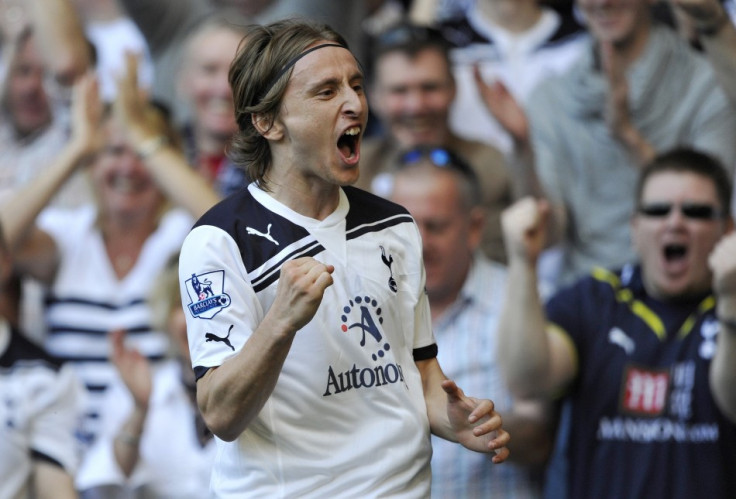 All the deadline transfer rumours from Tottenham Hotspur. Tottenham have said they have agreed a price with West Ham for Scott Parker and are pursuing the transfer of Gary Cahill. Harry Redknapp has said that Luka Modric will not be sold today but Roman Pavlyuchenko has told the club he wants to leave.
The Mirror claims that Tottenham has made cash plus player offer for Bolton centre half Gary Cahill.
The newspaper claims that the north London club have put in an offer which if accepted would see both Sebastian Bassong and David Bentley join Bolton. Reports claim that Bolton have turned down the offer saying that they want the full the full £17m they value Cahill at if a deal is to happen with Tottenham.
Tottenham have confirmed they have agreed a deal to sign West Ham captain Scott Parker.
The Tottenham website has confirmed that the player will join Tottenham on transfer deadline day ending a long summer transfer saga.
"We are delighted to announce that we have reached agreement with West Ham United for the permanent transfer of Scott Parker," Tottenham said.
"I have had four fantastic years here and will never forget all the support I have had. The manager and the board have tried hard to convince me to stay," Parker said
"But at this stage in my career I need to be playing in the Premier League, especially now I am involved with England," he continued.
Luka Modric has been told by Daniel Levy that he will not be leaving White Hart Lane to join Chelsea on this transfer deadline day.
The Sun has reported that Harry Redknapp has been assured by his chairman that Modric will not be sold today with Redknapp saying he is 100 per cent confident that Modric will be a Tottenham player tomorrow morning.
"There's three or four clubs wanting him and he wants to play football. He's too good not to play. He's an outstanding player," Redknapp said about Modric.
"No, that won't happen. One million per cent," when asked about the potential transfer of Modric.
The Daily Mail reports that Roman Pavlyuchenko wants to quite White Hart Lane.
The Russian international who has previously said he wanted to sign a new deal with the north London side has told Tottenham chiefs he wants to leave after the loan signing of Emmanuel Adebayor. The newspaper claims that Pavlyuchenko has been priced out of a move to Russia and will have to settle for a loan move to a Premier League side.