5 August 2011: All The Latest Transfer Rumours From Arsenal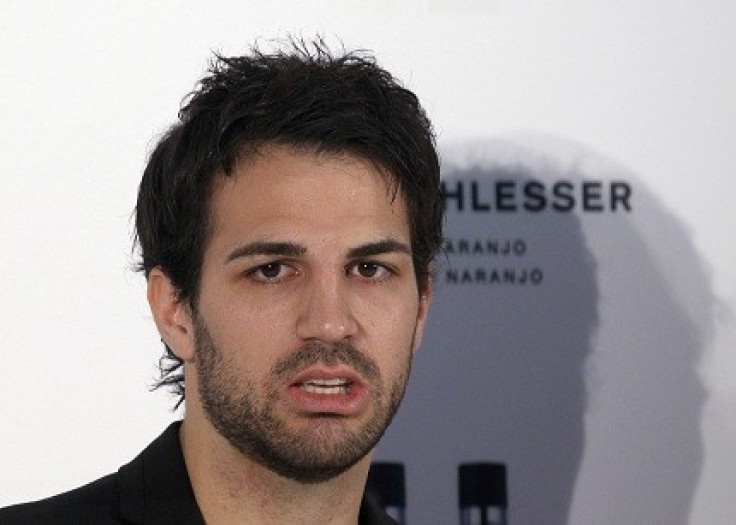 All the latest transfer rumours from Arsenal. Arsene Wenger has reportedly turned another bid down from Barcelona for Cesc Fabregas but will allow Samir Nasri to join Manchester City for £19m. Arsenal are said to be leading the race to sign Joey Barton but Real Madrid striker Karim Benzema has rejected all possibility of a move to London.
Sky Sports have revealed that Arsenal have turned down a third bid for their captain Cesc Fabregas. Sky Sports understands that Barcelona offered Arsenal a fee in the region of £28m with a further £5m in add-ons and performance related benefits.
Arsene Wenger is said to have rejected the bod out of hand telling the European Champions that they must pay £40m or risk losing out on their number one target again. Arsenal are said to be ready to hols out until next summer if they do not receive the full amount they are looking for with Arsene Wenger considering playing Fabregas in the upcoming Champions League qualifying tie with Samir Nasri and Robin van Persie suspended for the first leg.
Reports in England suggest that Arsene Wenger is willing to allow Samir Nasri to make his move to Manchester City if the cash rich club pay £19m for the Frenchman. The former Marseille man has expressed his desire to leave the Emirates this summer after rejecting signing a new deal with the club.
Nasri will be allowed to leave north London because he only have twelve months left on his current deal and Wenger will not risk losing the player for free next summer. Manchester City are favourites to sign the player but Manchester United and Inter Milan are said to be monitoring the situation. Reports say that Manchester City will launch a bid next week for the player and hope a deal can be done before the start of the Premier League season.
According to the Metro, Arsenal are said to be in pole position to sign Newcastle midfielder Joey Barton. Joey Barton has been told he can leave Newcastle on a free transfer after he criticised the club on his personal Twitter page. The clubs hierarchy has lost patience with the controversial player and will allow the player to talk with other clubs.
Arsene Wenger is said to admirer the player's tenacity and with the player being on a free transfer the deal looks more likely than not to happen. Joey Barton has become the most wanted player in the Premier League with the likes of Chelsea and Manchester United rumoured to be interested but Arsenal are set to win the race to sign Barton. Barton is said to want to test himself in the Champions League and Wenger will offer him similar wages to what he earns at Newcastle because of the nature of the transfer fee.
Arsenal has been deal another blow in their attempts to sign a world class player with Karim Benzema being the latest player to reject a move to the Emirates. The Real Madrid striker is said to be on the radar of Wenger but he has rejected any reports of a move from the Bernabeu.
"I have never talked to Mr Wenger or anyone else. I want to enjoy success here. I have found my self-belief. This season, I know we will win titles," Benzema said to French sports daily L'Equipe.
Benzema joins the growing list of players that have rejected moves to the Emirates this summer with Juan Mata and Eden Hazard distancing themselves from transfer rumours.
© Copyright IBTimes 2023. All rights reserved.