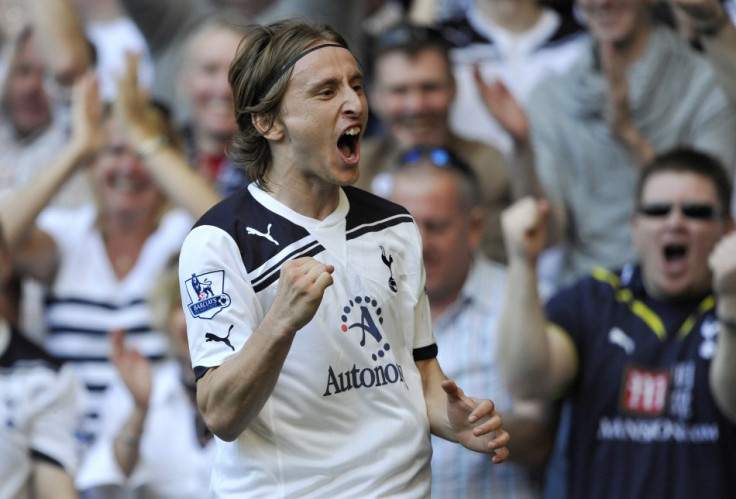 All the latest football transfer rumours surrounding Tottenham as the club look to finalise deals for their transfer targets. Harry Redknapp is said to be ready to compete with Arsenal for two of their top transfer priorities. Tottenham are said to be preparing a bid for Blackburn defender Christopher Samba as well as Valencia's Juan Mata. Harry Redknapp is said to be confident Tottenham can still sign Mirko Vucinic despite interest from Manchester United as Tottenham have been given a final offer from Chelsea for Luka Modric.
The Daily Mail claim that Tottenham are ready to rival Arsenal's £15m bid for Blackburn defender Christopher Samba. The newspaper claim that Tottenham have stepped up their interest in the defender and will offer Blackburn Rovers the full £15m they value their defender at. Samba has been a transfer target for Arsene Wenger for almost a year, with Arsenal failing in a bid in January and earlier this summer. The Blackburn defender has said that he wants to leave Blackburn this summer to play at a 'higher level.' Christopher Samba's agent is said to be meeting Blackburn officials this weekend to discuss an exit for the defender with Tottenham well in the running to sign the player.
The Daily Start report that Chelsea has offered Tottenham a final £30m offer for Croatian midfielder Luka Modric. The newspaper claims that Chelsea have made the offer and have told Tottenham to 'take it or leave it,' Chelsea are said to be refusing to give up on the highly rated midfielder but Tottenham have insisted that Modric will not be sold. Daniel Levy is thought to value Modric at £35m and will not consider any offers lower than that figure with Chelsea's £22m and £27m offers rejected.
Modric has said he wants to leave White Hart Lane and with very little transfer money available to Harry Redknapp, Chelsea believes their offer is good enough to tempt Levy to sell. New Chelsea boss Andre Villas-Boas is said to be very keen on the midfielder and sees Modric as the player to reignite Fernando Torres' career.
Reports in Spanish daily Marca claim that Juan Mata will decide in the next few days whether he will join Arsenal or Tottenham. It was reported yesterday that Harry Redknapp launched an eleventh hour bid to lure Mata to White Hart Lane and according to Spanish reports, Mata is considering the bid. Marca claim that Mata was ready to agree a deal with Arsenal but the bid from Tottenham has put that on hold much to the frustration of Arsene Wenger.
Juan Mata's father, who acts as his agent, has said that Juan Mata is seriously considering both offers and will make a decision by the end of the week.
Tottenham are closing in on the signing of Mirko Vucinic according to Goal.com. Despite the reported interest from Manchester United, the football website claims that Tottenham are still confident of signing the Roma forward.
"As far as we're concerned, the Manchester United interest is a red herring," a Tottenham source told Goal.com: "We've been talking to Roma almost daily for the best part of two weeks and have never heard it mentioned that United may want him.
"Vucinic has indicated he is interested in moving to Spurs, his agent is probably trying to squeeze out the best possible contract for his client," the website added.