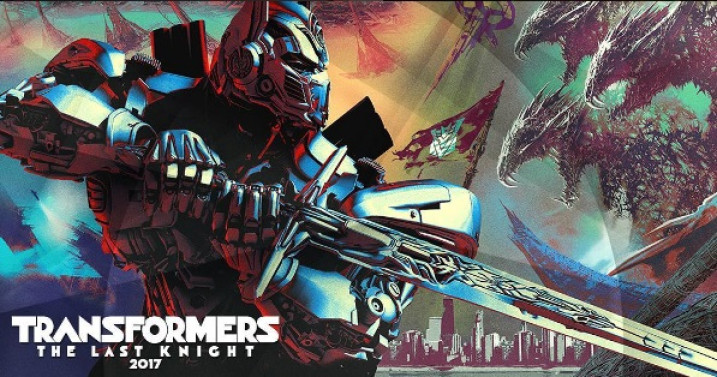 The first featurette of Transformers: The Last Knight has been released and it strengthens one of the major plot speculations that has been doing rounds on the internet for months. The video, shared by Paramount Pictures, celebrates the 10-year-old relationship between the action-thriller franchise and IMAX.
The two-minute long video narrates director Michael Bay's journey with IMAX as they work on sharper technologies to get seamless 3D effects with higher resolution. However, there were few blink-and-you-will-miss-it scenes that caught fans' attention.
The clips have strengthened long-speculated fan theories regarding the King Arthur story arc. Amid the heart-stopping action sequences, fans noticed armor-clad knights battling at the war front. Anthony Hopkins was also spotted in a clip where he was staring at the mystical Stonehenge.
It still remains unclear how the legendary leader of the medieval era is related to the war between the Autobots and the Decepticons. The sequel is rumoured to span several eras in order to establish the link between the robots arrival on earth to the time now where Cade Yeager is trapped in the historic war with the robots.
Mark Wahlberg first appeared in Age of Extinction of the highly popular franchise as a struggling inventor who accidently meets Optimus Prime after buying an old truck. Their relationship grows amid looming threats from Galvatron, Lockdown and the Creators. The film ends with the Autobot leader leaving the earth in order to seek answers from the Creators.
It remains to be seen, how King Arthur's era will connect to the Last Knight and whether or not Optimus returns to earth. A post released by Paramount, a couple of months ago, shows the Autobot leader engaged in a fight with a three-headed monster.
Transformers 5 cast also includes Isabela Moner, Josh Duhamel and Tyrese Gibson and the movie is expected to premiere in 2017. The trailer is expected to be released next week.