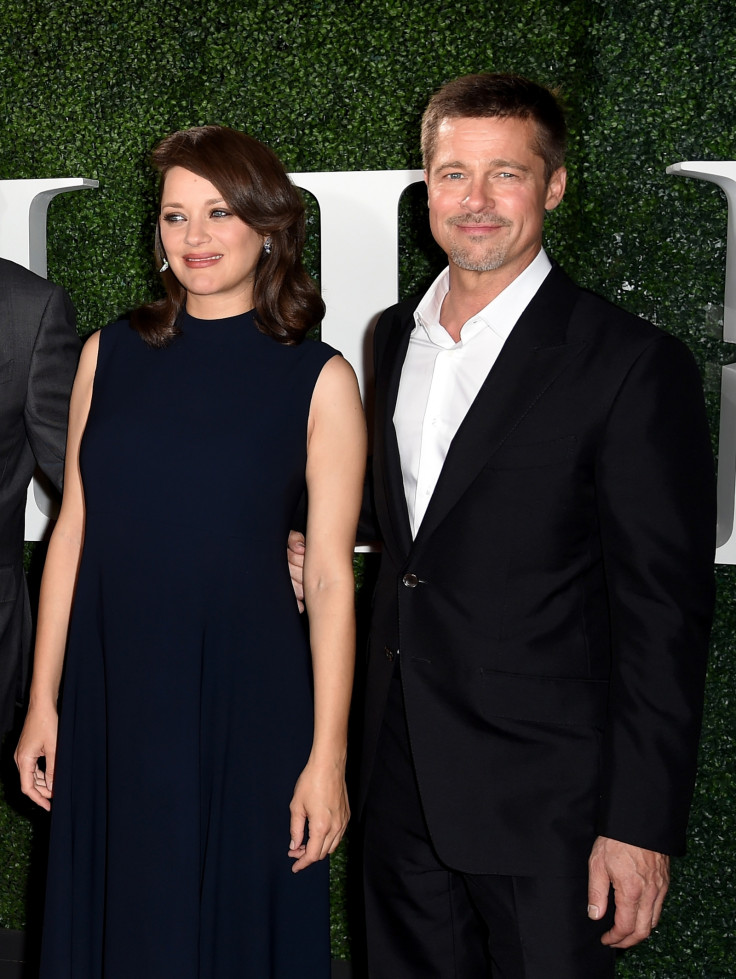 Marion Cotillard is leaving no stone unturned for promoting her upcoming spy-thriller Allied. In a recent interview, the actress compared the movie with the Brad Pitt and Angelina Jolie starrer action-comedy Mr. & Mrs. Smith, by saying that her movie deals with questions about love and trust.
The French actress agreed that her movie is more of a romantic thriller while the 2005 classic was a comedy, but said that both deliver the same message. "Well, Mr. and Mrs. Smith was really a comedy. And this one is very entertaining but at the same time, there is a very profound questioning about love, about trust -- and the movie is very moving. It's very emotional. But yes, there are common points between the stories, because it's two spies who meet on a mission," she told ET Online.
Ironically the 2005 comedy thriller, which explores the life of an otherwise boring couple as they reveal their risky profession as assassins, made Pitt and Jolie fall in love. The couple have separated before Allied's premiere.
The 41-year-old Cotillard praised Pitt for his 'commitment' towards acting. Pitt has to fake accent for his character of Canadian intelligence officer Max Vatan."He did an amazing job. He was very committed. It was very touching to see him working like he did. He loves French language and he did an amazing job," she said.
Cotillard, who is pregnant with her second child, was linked with her Allied co-star soon after Jolie filed for divorce. However, the actress shut down the rumours of her on-set affair, saying she 'deeply respects' the estranged couple.
Earlier this month, she gushed about Pitt by saying he is a 'good man'. Pitt is currently battling for the custody of his six children whom he shares with Jolie.