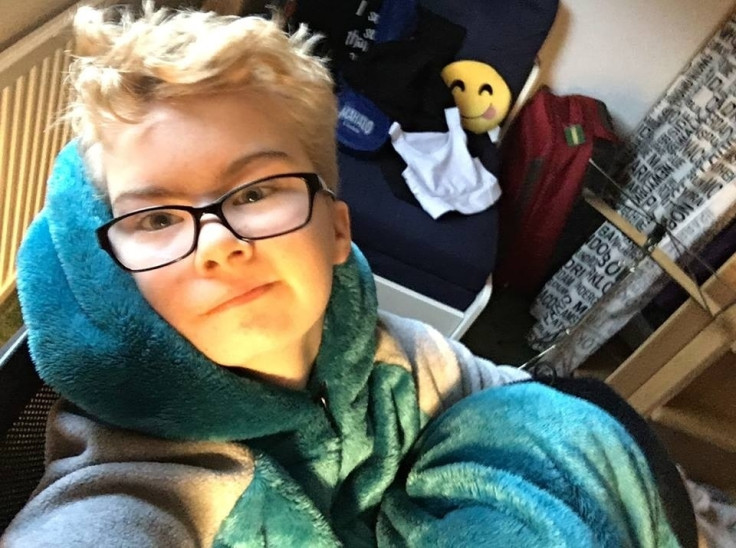 A 15-year-old transgender teenager killed himself after his school refused to allow him to change his name until he was 16, an inquest heard.
Leo Etherington, born Louise, hanged himself in his bedroom as his family believed he was studying for exams after becoming "angry" at the policy at Wycombe High School, a coroner was told.
The all-girls grammar school, in High Wycombe, Buckinghamshire, educates girls from ages 11 to 18, with Etherington coming out as gay in 2013 when he began attending the school, the inquest was told.
"The school had told him he had to be 16 to change his name," Leo's father Martin Etherington told the inquest according to the Daily Telegraph.
"He said that he was angry with the school. I said we could wait until he was 16 and legally change his name then."
The inquest heard how in 2016 Etherington told his father that he was trans after informing his father three years previously that he felt he had been born in the wrong body.
Before he died Leo had attended gender identity sessions and had been told that the NHS would not fund gender re-assignment surgery for him, the inquest, in Beaconsfield, Buckinghamshire, heard.
Martin, from High Wycombe, said that he was always supportive of his son when he came out as gay and then after saying he was trans, and that the family was supportive of his choices.
Martin, a lone parent after his wife died of breast cancer in 2013, told the hearing that he gained entry to the room after Leo did not come downstairs for dinner.
"I heard him start playing his ukulele in his room," he told the inquest. "It then went quiet and I thought he was studying for his exams."
He added: "His bedroom door was locked, which was again not unusual. I thought that perhaps he had fallen asleep. I used a coin to unlock the door and I saw that he was not at his desk."
Etherington said that he tried to give his son CPR but knew that it was too late.
"I could see from the colour of his face and the coldness of his skin that he was dead," said Martin reported the Mirror. A suicide note was later found by detectives.
Assistant Coroner Alison McCormick recorded a conclusion of suicide.